There are few exercises in the fitness library that burn as much as the Wall Sit.
This simple exercise strengthens the leg musculature through isometric training while improving total body stability. It can be done just about anywhere, and it can be easily scaled.
---
---
WALL SIT FORM VIDEO
BENEFITS OF THE WALL SIT
Strengthens the legs through isometric contractions
Strengthens the core muscles through and improves stability and balance
This exercise can be done anywhere, anytime, with no equipment
MUSCLES WORKED DURING THE WALL SIT
PERFORMING THE WALL SIT WITH GOOD TECHNIQUE
Stand up against a wall, while making contact with your head, upper back, and glutes
Set your stance at shoulder width, and position your feet about 1-2 feet away from the wall
While maintaining the three points of contact with the wall, begin squatting down until your thighs are parallel to the floor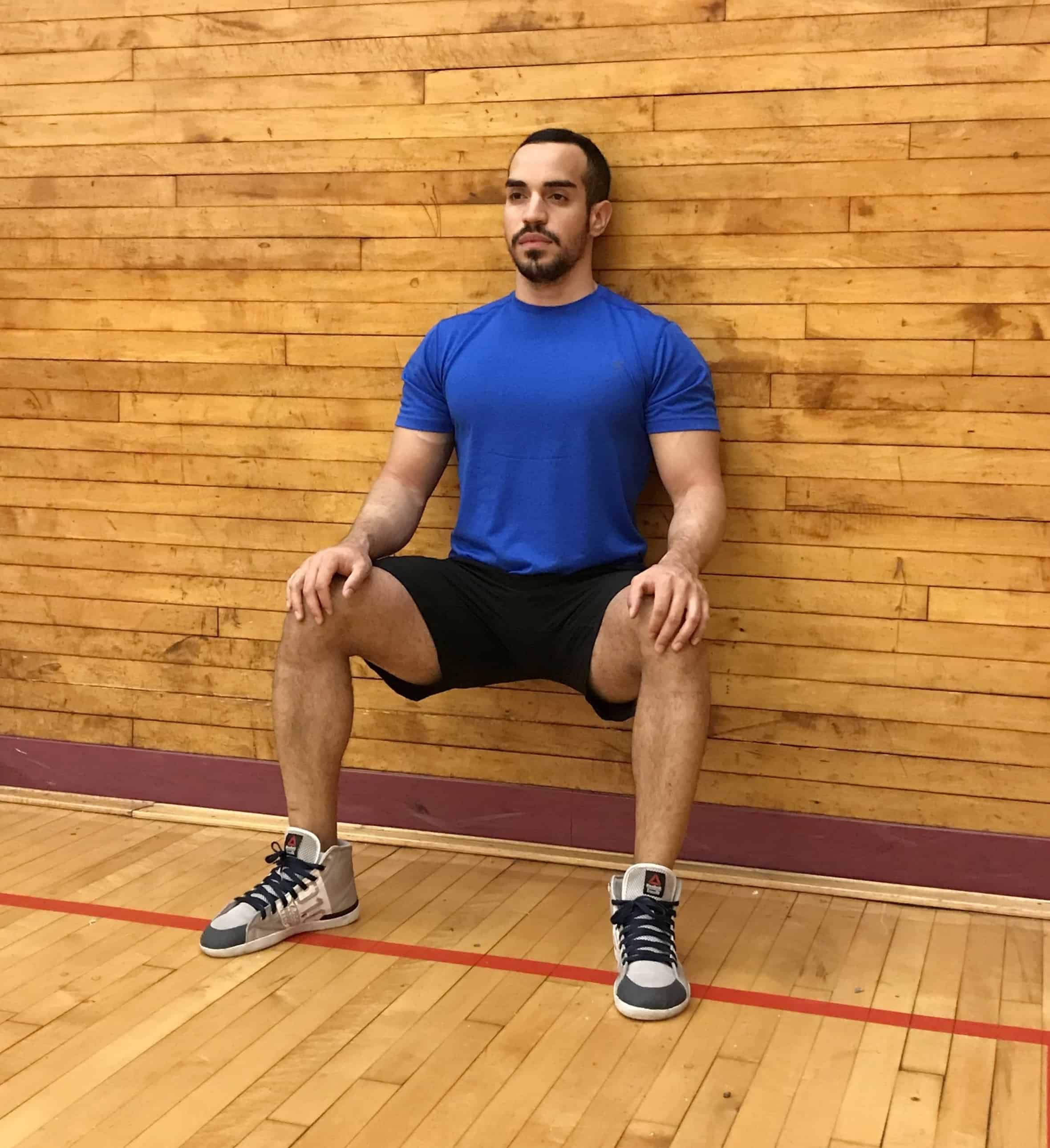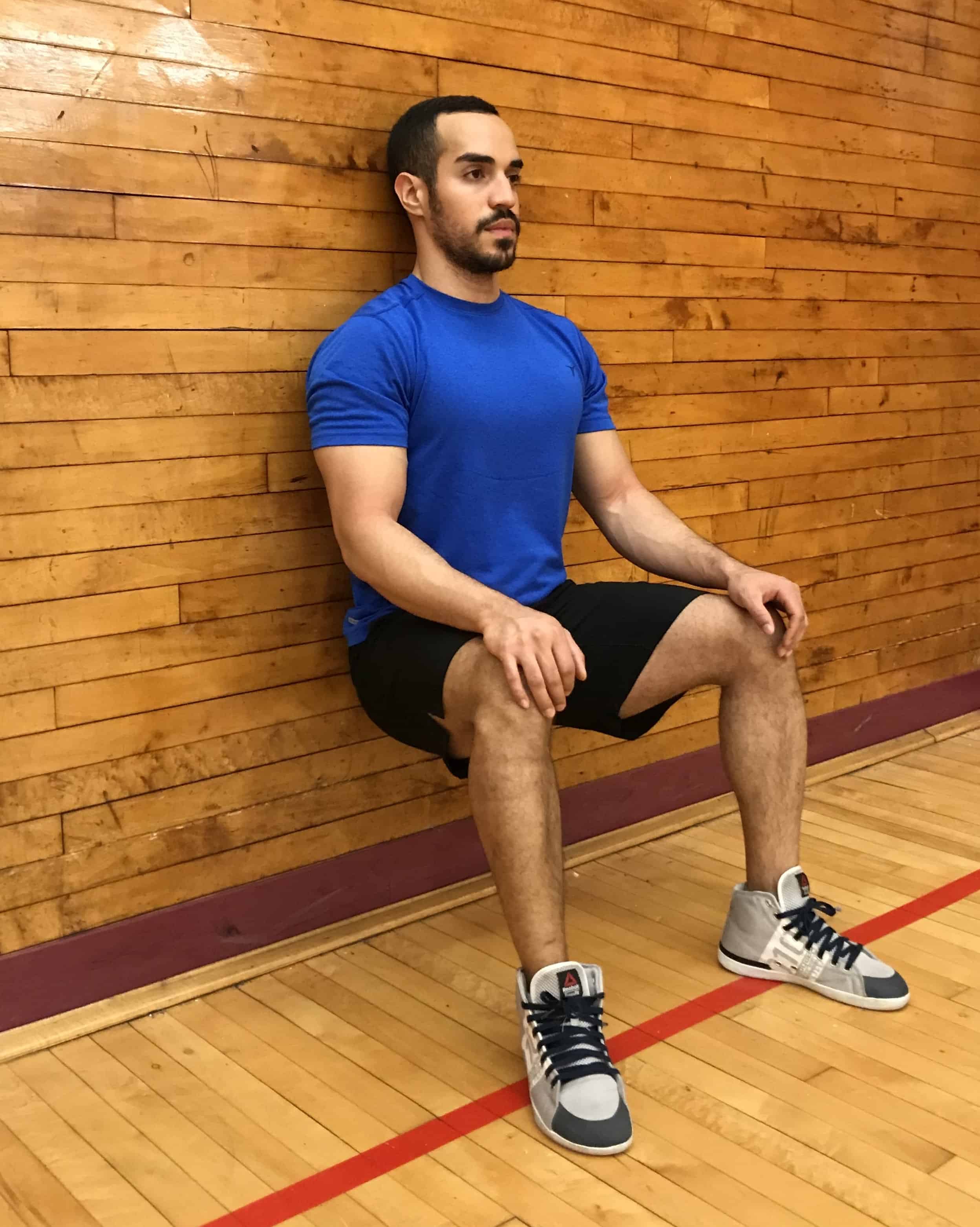 Stay in this position for the desired time, or until your thighs begin to burn excessively
Keep your abs tight and engaged the entire time
To make the movement more difficult, you can hold a weight outstretched in front of you
COMMON MISTAKES
NOT SITTING LOW ENOUGH
It is important to get your hips as close to parallel as possible.
The higher up you sit, the less work your legs will be doing, and the easier the exercise becomes
WALL SIT CHALLENGE
Hold the wall sit for 1 minute holding external resistance.
WALL SIT ALTERNATIVES
---
---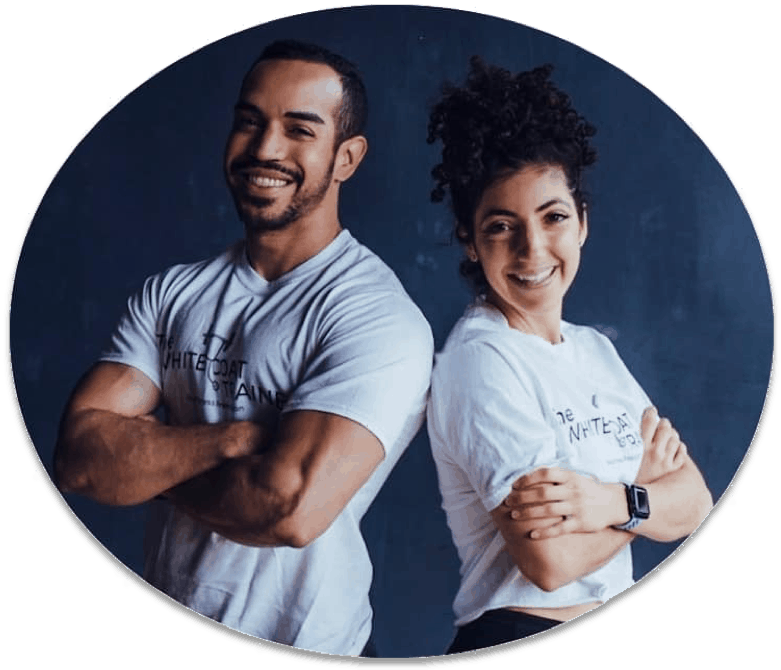 Alex Robles, MD, CPT / Brittany Robles, MD, MPH, CPT
Alex & Brittany Robles are physicians, NASM Certified Personal Trainers, and founders of The White Coat Trainer: a resource dedicated to improving the health and fitness of busy professionals using time-efficient strategies. Their advice has been featured in My Fitness Pal, Prevention, Livestrong, Reader's Digest, Bustle, The Active Times, and more. Learn more about them here.
---