DON'T LET YOUR BUSY WORK LIFE AFFECT YOUR HEALTH & FITNESS

learn how to get strong, eat healthy, and lose weight- even if you work 60-80 Hrs/Week and you don't know where to start
What Do You Need Help With Today?
Get Access To 3 Simple Weight Loss Hacks That We Use Every Single Day- Despite Our Busy Work Lives
Sign up for our FREE WCT Power 3 Email course to discover the 3 simple strategies that we use to keep the number on the scale down, maintain high levels of energy without coffee, and never suffer from hunger pains (while working 80+ hours a week)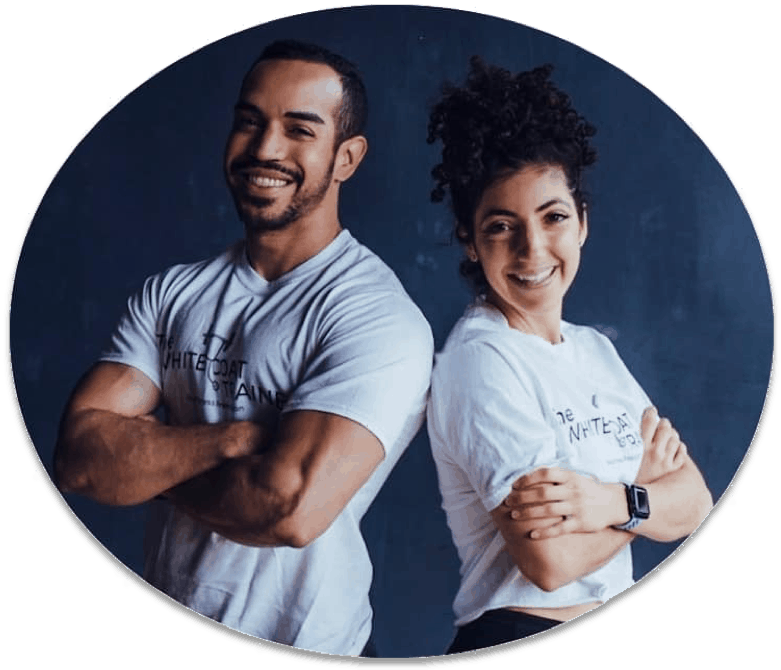 Who We Are. What We Do...
We are Alex and Brittany Robles. We are physicians, a NASM certified trainer, health & fitness experts, and recreational strength athletes. Needless to say, we live very busy lives.
We are the first to understand that your busy work life can get in the way of your health and fitness.
We created The White Coat Trainer to give you the most efficient strategies to lose weight, build muscle, and feel great despite your hectic work-life.
Enter Your Name & Email To Get A Free Copy of The WCT Workout Template
Keep In Touch. Follow Us on Social Media!