DON'T LET YOUR BUSY SCHEDULE AFFECT YOUR HEALTH & FITNESS
Discover Simple Workout & Fitness Strategies For Your Busy Lifestyle
Our Workout Programs For Busy Professionals
The WCT Women's Strength Program teaches women how to workout efficiently and effectively. Get leaner, stronger, and toned in just 30-35 minutes a day.
The WCT Men's Strength Program focuses on maximizing your time at the gym by using the best exercises. Get bigger, faster, and stronger in just 30-35 minutes a day.
The WCT Home Workout Program is for you if you simply cannot or do not want to go to a gym. You will develop a strong physique from the comforts of your own home.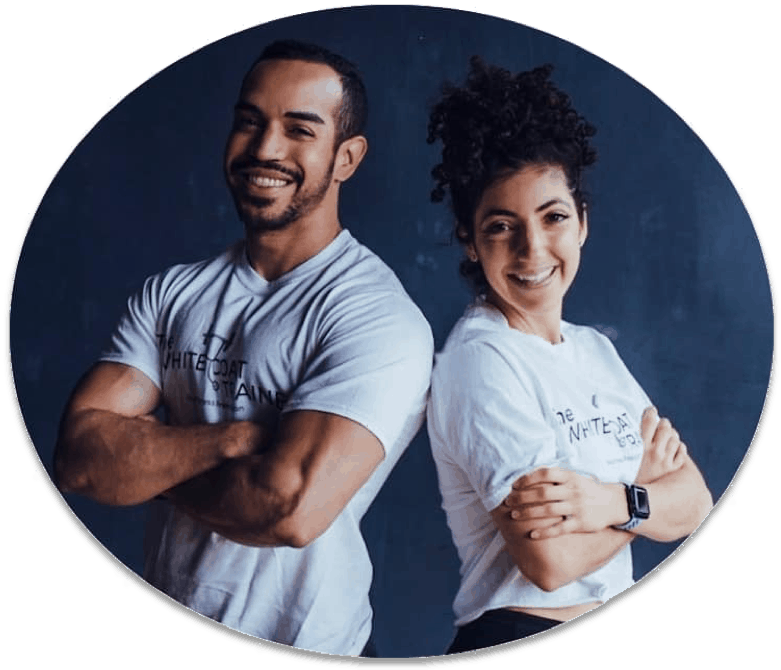 Who We Are. What We Do...
We are Alex and Brittany Robles. We  both hold BS degrees in Biology, and MD degrees specializing in women's health. Needless to say, we live very busy lives.
We understand that your busy work life can get in the way of your health and fitness.
We have been studying health and fitness for over 10 years and we are here to help you lose weight, build muscle, and feel great despite your busy schedule!
Enter Your Email Address To Download A Free Copy of The WCT Workout Template!
Keep In Touch. Follow Us on Social Media!