Do You Struggle To Make Time For Health and Fitness Because Of Your Busy Schedule?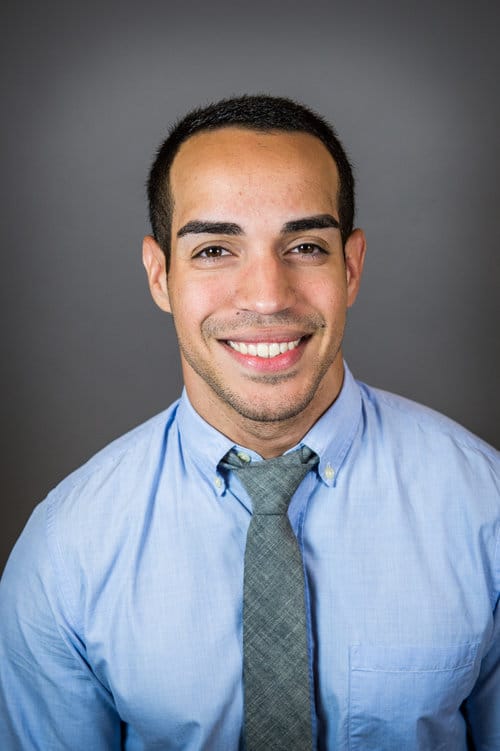 Hi, I'm Alex Robles- physician, certified personal trainer, and founder of the White Coat Trainer.  
I have completed a Bachelor's of Science degree in Biology, an MD degree from Cornell University Medical College, a 4 year OBGYN residency at New York Presbyterian Cornell, and I am a NASM certified personal trainer.
It wasn't until started medical school when I realized how difficult it is to exercise, eat right, and stick to a plan with such a busy work life.
Residency training is even worse.
As an OBGYN resident, it is commonplace to work 80-90 hours a week, overnight shifts, and even 24 hour calls. Because of this, I had to come up with numerous strategies to keep up with exercise and fitness with the little time free time I had.
I am certain that your schedule creates similar barriers for exercising and eating healthy.
That is why The White Coat Trainer exists.
It is my mission is to help you create and maintain a fitness centered lifestyle despite your busy schedule.  
The White Coat Trainer Approach
I realized that there is a need for simple, high-yield, and actionable fitness information for busy people like you.
The White Coat Trainer is designed to be a one stop shop to give you straightforward, no-nonsense, easy to follow strategies to start exercising and living a healthier lifestyle. These are the same strategies my wife and I use to maintain our fitness lifestyle while working hectic schedules.Our advice and tips on fitness have also been quoted in many reputable online publications including  
Kevin MD
The Doctor Weighs In
White Coat Investor
My Fitness Pal
Readers Digest
Livestrong
Spark People
The Active Times
I want to give you the tools you need to look and feel great again.
EDUCATION/TRAINING AND OTHER INFORMATION
Bachelor of Science (BS) in Biology Degree received from St. John's University
Medical Doctor (MD) Degree received from Weill Cornell Medical College of Cornell University
NASM Certified Personal Trainer (CPT)
Competed in USA Powerlifting NJ State Championships 2012, 2013
MY BEST LIFTS
SQUAT: 420 lbs (2.5x Bodyweight)
BENCH PRESS: 325 lbs (1.9x Bodyweight)
DEADLIFT: 440lbs (2.6x Bodyweight)
OVERHEAD PRESS: 205 lbs (1.2x Bodyweight)
PUSH-UPS: 102 Consecutive
PULL-UPS: 27 Consecutive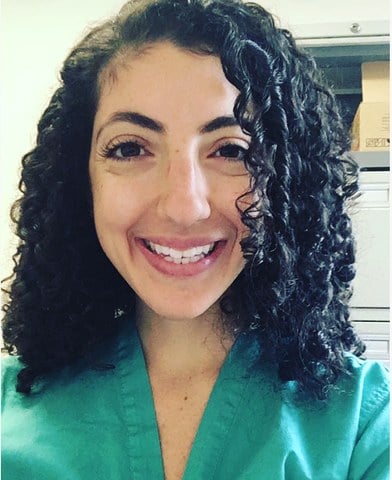 Hi, I'm Brittany Robles, the co-founder of The White Coat Trainer. I am a strength athlete and I have a dual degree in Medicine and Public Health and am currently a second year OBGYN resident in New York. 
My fitness journey began in medical school when I was 22 years old. Like most women, I had a preconceived notion that lifting weights would make me look too muscular, so my high school and college gym sessions were spent running on the treadmill, and becoming a master on the stairs. I stayed as far away from the weights as possible.
Over time, I learned about the importance of physical fitness, strength training, and proper nutrition during my medical and public health education. That is when I ditched the cardio machines and began focusing on getting stronger and building my cardiovascular health through outdoor biking.
I have competed in powerlifting competitions and participated in several bike tours – including the 50 mile Hudson Valley Ride.
Fitness has led me to create a whole new lifestyle. The confidence that I have gained both inside and outside the gym is the reason I am here today. I am very excited to share my experience, especially with all women who desire to look and feel better through fitness and nutrition.
EDUCATION/TRAINING AND OTHER INFORMATION
Bachelor of Science (BS) in Biology Degree received from St. John's University
Medical Doctor (MD) degree received from Ross University School of Medicine
Master of Public Health (MPH) degree received from Mt Sinai School of Public Health
Competed in USA Powerlifting Squats and Science Championship & South Brooklyn Weight Lifting Club Championship, 2017, 2017
Completed Hudson Valley 50 mile Bike Tour, 2017
MY BEST LIFTS
SQUAT: 230 lbs (1.9x Bodyweight)
BENCH PRESS: 120 lbs (1.0x Bodyweight)
DEADLIFT: 300lbs (2.5x Bodyweight)
OVERHEAD PRESS: 85 lbs (0.7x Bodyweight)
PUSH-UPS: 20 Consecutive
PULL-UPS: 10 Consecutive