Single leg training is one of the Big 6 functional exercise patterns that you need to train. It has one of the highest carryovers to real-life application, as we spend the vast majority of our day on one leg. Single Leg Squats are challenging!
Do not worry, we will show you some easy progressions that you can start right away, regardless of your experience.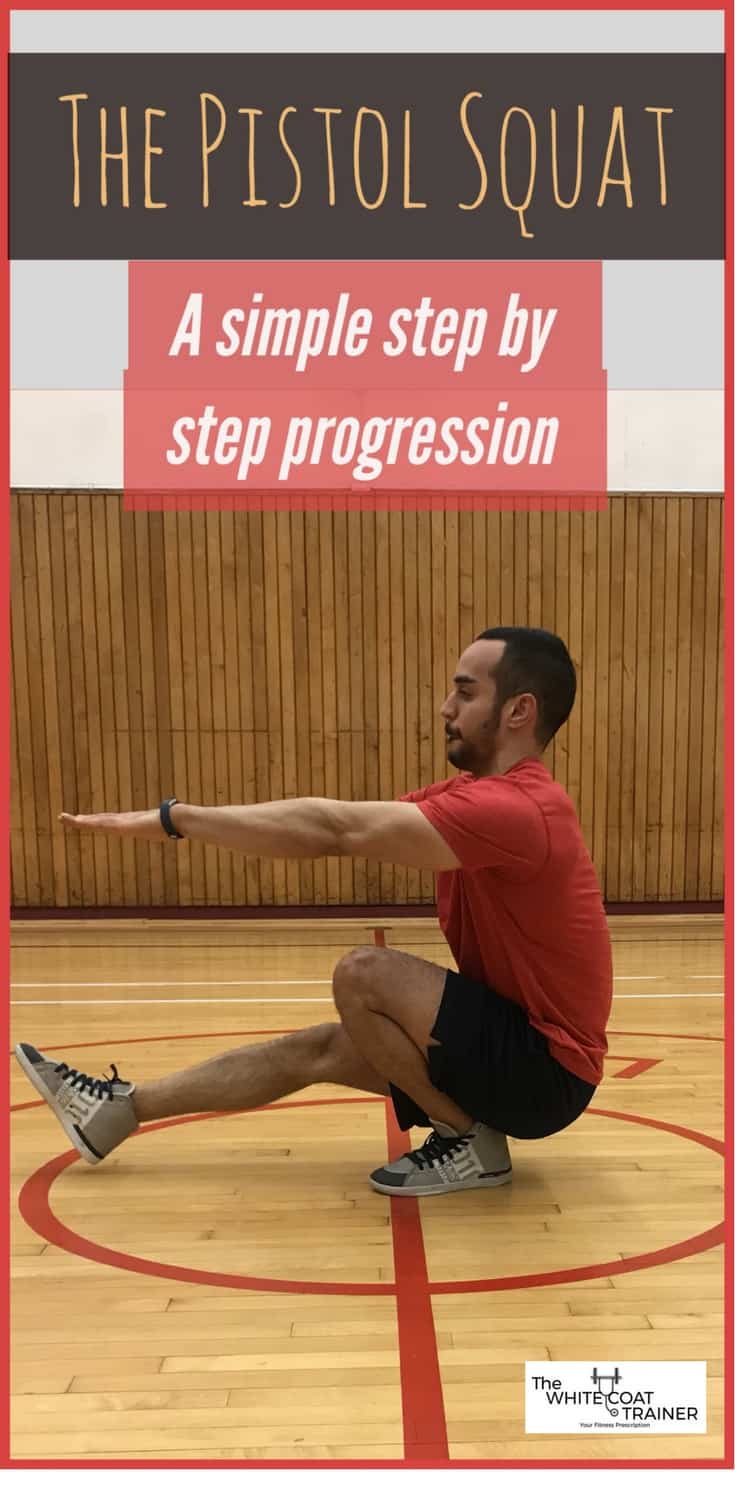 Disclaimer:
Although we are doctors and personal trainers, we are not your doctors. The content on this site is for informational purposes only and should not substitute the advice from your healthcare professional. All kinds of exercise and dietary activities are potentially dangerous, and those who do not seek counsel from the appropriate health care authority assume the liability of any damage or injury which may occur. Please read our full Disclaimer for more information. Also, this post may contain affiliate links: meaning we may receive a commission if you use them.
Okay, let's get started.
---
---
SINGLE LEG PISTOL SQUAT FORM VIDEO
BENEFITS OF THE SINGLE LEG PISTOL SQUAT
Creates symmetry between both of your legs
Can be easily scaled to provide a challenge for less experienced lifters
Improves mobility of the hips, knees, and ankles
Requires minimal equipment
Improves balance and coordination
MUSCLES WORKED DURING THE PISTOL SQUAT
Quadriceps
Adductors
Glutes
PERFORMING THE PISTOL SQUAT WITH PROPER TECHNIQUE
Obtain a tall box that is approximately 2/3rds the height of your leg and a light dumbbell for counterbalance
Stand 6 inches in front of the box and bring the dumbbell up to your chest in the goblet position (holding onto one side of the dumbbell in a vertical orientation with your palms facing upwards)
Take a breath, brace your core and lift the non-working leg into the air
Begin the squat by simultaneously bending at the hip and knee of the working leg
Sit back onto the box until you are sitting completely on the box
Keep your core braced and ensure that you keep your knee in line with your toes
After a 1 count, drive your foot into the ground to extend at the hips and simultaneously
Squeeze your glute to finish the lift
SINGLE LEG SQUAT PROGRESSIONS
Once this exercise becomes easier, begin using a smaller and smaller box
Once you are advanced – you can perform the exercise without a box
First, perform assisted pistols holding onto an external source while you squat all the way down
Once you master that, perform pistol squats from the bottom up – get comfortable holding the bottom position
Once you master that, you should be ready to go all on your own!
COMMON MISTAKES
LETTING YOUR KNEE CAVE INWARDS (TRACK INSIDE OF YOUR KNEES)
This places excessive strain on your hips and knees. Keep your glutes engaged and focus on keeping your knees inline or outside of your knees.
LETTING YOUR SPINE ROUND
It's easy to let your spine round during this exercise. Do your best to keep your core engaged and your spine neutral – especially during the earlier progressions.
NOT WARMING UP
You can very easily pull a muscle or cause joint strain if you are not adequately warmed up. Always perform a dedicated warm-up routine first!
HOW CAN I INTEGRATE THE PISTOL SQUAT INTO MY TRAINING?
Check out The WCT Best Workout Template For Busy Professionals to find a simple way to add the pistol squat and other great exercises into your routine.
SINGLE LEG/PISTOL SQUAT ALTERNATIVES
---
---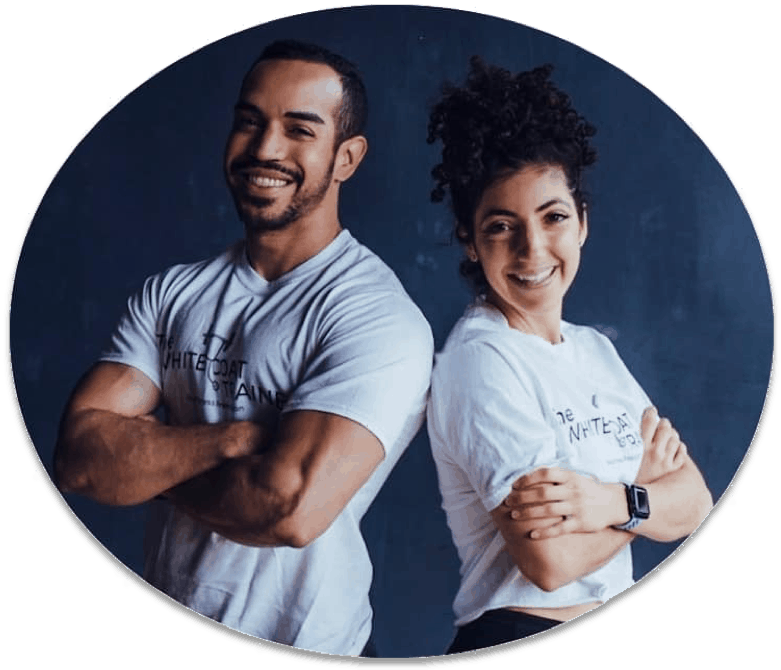 Alex Robles, MD, CPT / Brittany Robles, MD, MPH, CPT
Alex & Brittany Robles are physicians, NASM Certified Personal Trainers, and founders of The White Coat Trainer: a resource dedicated to improving the health and fitness of busy professionals using time-efficient strategies. Their advice has been featured in My Fitness Pal, Prevention, Livestrong, Reader's Digest, Bustle, The Active Times, and more. Learn more about them here.
---
---