The WCT's Calisthenics For Busy Professionals 2.0
A sustainable way to build total-body strength at home (as efficiently as possible!)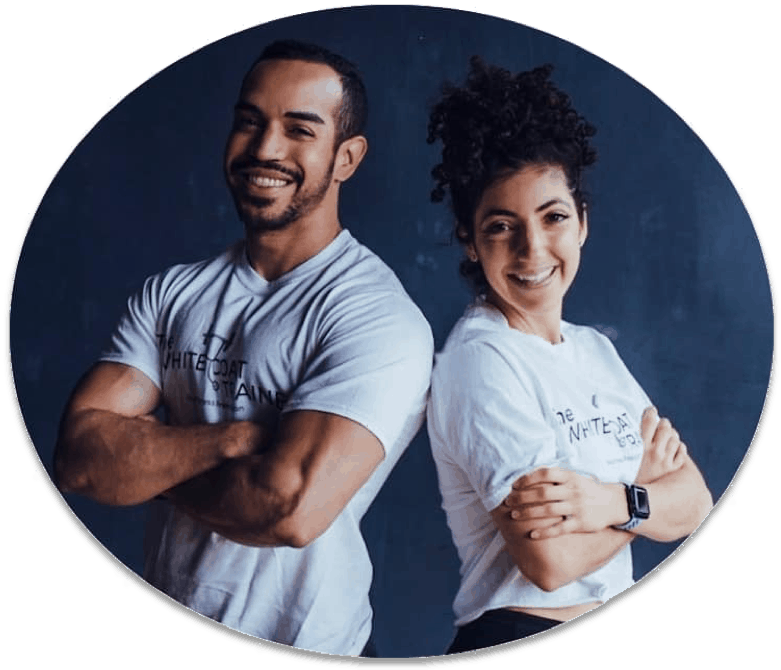 Dear busy professional,

Let's talk about your fitness goals…

…because I believe there's something you will read here that will help you achieve them faster and easier than you ever thought possible.
Do you struggle to maintain your fitness due to a lack of time and/or motivation?
Maybe this is you right now… this was also me for a long time. 

Thankfully, I managed to use my hectic schedule and long work hours as a learning experience. 

For years, I felt frustrated because I simply couldn't maintain the 1.5-2 hour workouts I thought I needed to achieve my goals.

After trial and error, I learned a way to build and maintain the level of strength and fitness that I enjoy today. 

It was actually during my grueling medical school rotations (think 8+ hour surgical cases) when it hit me: 
"There has to be an efficient way to build muscle, gain strength, and improve my health that doesn't take a whole lot of time"
This led me to uncover my Holy Grail: "a total body workout plan that is maximally efficient, but highly effective."
It's the secret to my success…and the success of all of The White Coat Trainees that have used one of our programs.
And That's Exactly What I'm Going To Share With You Today
Hi, I'm Alex Robles, MD and certified personal trainer.
My wife Brittany and I are both OBGYN resident physicians working 80+ hours a week.
We are both extremely passionate about fitness and spend a great deal of time learning and implementing many different workout strategies to determine what works and what doesn't.
After a while, I noticed two things:
1. When it comes to successfully improving your health and fitness, you need to have an effectively structured workout plan in place… and break that plan into a few crucial (yet easy to follow) steps.
(Just make sure that these steps aren't based on misguided information that fitness magazines tell you are necessary.)
For example:
You may believe that you need to spend hours working out to build lean muscle and get stronger.
I did.
I always thought that more was better.
Well, this couldn't be further from the truth.
There is only so much "more" you will ever be able to do.
Believe it or not, you can spend a lot less time working out as long as you…
Focus on the 20% of exercises that will give you 80% of the results.
Another thing you may believe is that you don't have enough equipment.
The good news is:
Just the opposite is true… and the pandemic (along with worldwide gym closures) has proved this to be true.
Using this "complete at-home workout routine" (aka a foundational set of principles for improving functional fitness) you can build total-body strength with minimal equipment (and minimal time)!
Brittany and I have been doing it for the past year, and so can you.
2. We saw our progress improve by leaps and bounds. And you can share the same feelings of health, accomplishment, and excitement…
Like so many other busy professionals that used this "short but powerful workout" to finally put an end to their inconsistent workouts.
With this, your dream to get fit and feel healthier can become reality…
…and you'll even be able to see improved muscle definition and real-world strength gains!
I'm sure you've figured out where this is going:
I made it my life's mission to share this plan with my colleagues… and help them experience the same success we did…
…thanks to a simple, yet powerful sustainable at-home workout program that has one goal:
To guide you step-by-step in conquering one fitness plateau after another
Naturally, such a program would have to be an accessible system that you can start immediately.
It would have to be easy-to-do, and fit into just 30 minutes a day max!…
…but it would have to have transformational results…
This became known as The WCT's Home Workout Program For Busy Professionals 2.0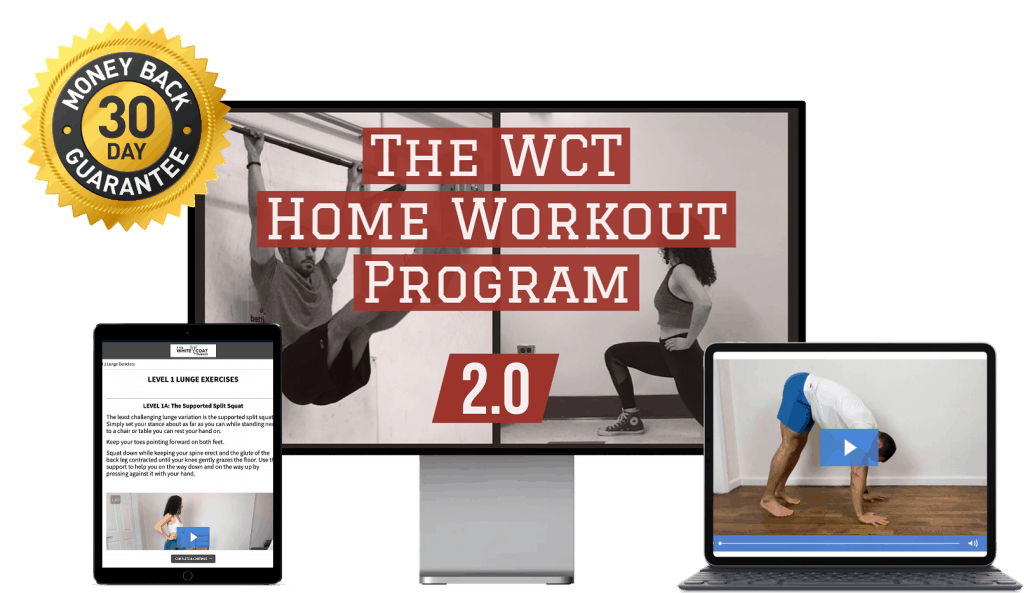 ---
The WCT Home Workout Program is a comprehensive workout program that is designed to maximize your fitness while minimizing the obstacles that prevent you from exercising.
You'll learn the exact strategies that you can use to build muscle, lose unwanted fat, and take back control of your life, from the comfort of your own home, using just your bodyweight.
---
Get In Today!
What Makes This Program Different Than Others?
1) It Eliminates The Fluff
There is a lot of fluff on the internet.
I have combed through several home exercise programs and see that many of them focus on mediocre exercises and provide suboptimal workout regimens.
Some programs don't even teach you how to progressively overload the exercises as you become stronger.
The WCT Home Workout Program is a result of the compilation of exercise and training routines that I have tried and tested over the last 10+ years of my life – only with bodyweight exercises.
2) It Breaks Down Every Exercise Into Easy-To-Follow Progression
Some exercises might be way too hard for you.
Alternatively, some may be too easy. The WCT Home Workout Program lays out all of the progressions you can do to work your way up in strength.
In doing so, you will also learn how to master the technique of every exercise.
3) It Focuses On Minimizing The Time Spent Working Out While Maximizing Results
The goal of The WCT Home Workout Program to maximize your workout and minimize time wasted.
That is why it uses only the highest yield exercises, in a way that will get you the most efficient results possible.
Very few programs focus on the stuff that really works while trying to minimize the time spent working out.
This program provides exercise recommendations for each of the 6 Key Functional movement patterns and teaches you how to progress with them as you get stronger.
The goal is to finish each training session in 20-25 minutes per day, making it easy and feasible to integrate into your busy schedule.
---
The program is quickly becoming a popular workout program among busy professionals like yourself. 
Read some of our success stories from our members:
"Once we went into lockdown, it became my regular goto workout. I definitely learned that I don't need to do a long elaborate workout to be effective. And there is no excuse to not doing it cause it's easy to follow and doesn't require lots of equipment." 
---
"The program gave me insight on all the types of exercises that I should be doing to target my entire body. Before I only knew squats, pushups, and ab exercises but now I have knowledge on all the good exercises. The set workout plan helped me stay active and not sit on a chair the entire day. I look forward to my workouts because it's one of the few active stuff I can do while stuck at home." 
---
"This program is great because of its ease of use. It is well structured and fits a good whole body workout into a short amount of dedicated time per day. This makes it easy to stick to (I've completed my daily training while sitting through long online training courses)  My kids also enjoy doing it with me (Bonus!)" 
It's 100% based on the sustainable full-body workout routine" I previously mentioned.
This is basically the secret behind our fitness, strength, and muscle gain success (despite our busy schedules).
And now you'll get the chance to experience the very same breakthroughs we did…
…because we have laid it all out for you in our system.
And we feel comfortable making bold claims like:
"You'll see your struggles to find the motivation to workout disappear within a few weeks!"
Because motivation is an exhaustible resource.
Motivation isn't something you have – its something you get.
You get motivated when you take action… and that's what this workout is designed to do.
To help you take small, yet powerful actions towards improving your fitness and your health.
You'll understand this is a moment…
For starters, I researched and worked to "uncover the 20% of fitness that matters most" for a long time:
Truth be told, it took me 10+ years to uncover what I did…
…and to structure all of that insight into an easy-to-use solution.
The best part is – I am still learning and continue to apply newfound knowledge into everyday practice.
Thanks to this…I was able to learn two things:
I discovered that to really build muscle, get strong, and feel healthy you need to break everything down into bite-size "chunks"
This is crucial in understanding functional fitness, and BEYOND crucial if want to really succeed…both in the short term and continually.
I also discovered that consistency is everything. That is why short sustainable workouts are a must if you want to maintain your workouts over the long term.
In the next 12 weeks, you'll see exactly how I break down my "complete at-home functional strength workout" into steps that you can easily follow…
That will enable you to…
Put an end to your frustrations in finding the time and motivation to workout!
If you are sick and tired of "1-2 hour-long workouts," not knowing what exercises to do or how to do them, or feeling like you don't have enough equipment…
…then you're going to love The WCT's Home Workout Program For Busy Professionals!
Why?
Because it addresses all of these issues.
In fact, its sole focus is:
To apply our efficient formula to accelerate your exercise results – and turn inconsistent workouts into transformational health & fitness success.
I used variations of this exact plan myself, and everything about improving my fitness at home completely changed.
And better yet we now feel stronger, and feel healthier than ever before (with minimal exercise equipment).
This is one of the reasons Brittany and I developed The WCT's Home Workout Program For Busy Professionals. Because we want to help you achieve your goals by focusing on just one small thing…
…instead of having to deal with all the confusing information out there.
Once you get the ball rolling, you will build amazing strength mentally and physically.
That's because it's the only program that eliminates the fluff, focuses on the 20% of exercises that truly matter, and can be done in 30 minutes a day or less.
I broke everything down into the following step-by-step components:
---
Here's What You Get
Immediate Access To Level 1 & Level 2 Of The Workout Program
When you purchase this program, you will get instant access to 12+ weeks of efficiently programmed calisthenics workouts that tells you exactly what exercises to do and how to do them.
The Program is composed of 4 Levels, which will take you all the way from a complete beginner/novice to a balanced and well-rounded stronger version of yourself. 
Upon checking out, you will have…
Immediate Login Credentials To Access the course.
It will guide you step-by-step on everything you need to do to start your workout including the warm-up.

Downloadable Step-By-Step Workout Templates
Each level comes with a step-by-step template demonstrating…
What exercises to do, so that you stop wasting time on exercises that won't give you a big return on your investment. 
Several exercise modifications and variations so that you can challenge yourself wherever you may be
How many sets you should do per exercise so that you do enough volume to build muscle and gain strength
How many reps you should do per set so that you don't make the mistake of doing too many or too few repetitions which could be a waste of time
How long to rest in between sets, so that you don't wind up spending more time exercising then you need to
A repetition standard that you must accomplish before moving on to the next progression so that you don't need to worry about what you need to do next as you get stronger
Full Exercise Descriptions With HD Videos + Modifications, Variations & Progressions
The 10 Exercise Categories you need to do to target every major muscle group in your body.
This includes exercises to develop your arms, your shoulders, your chest, your back, your glutes, your quadriceps, your hamstrings, and your core!
In addition, the program teaches you how to scale the exercises to make them easier or more challenging.
All the exercise variations and modifications range from easiest to hardest. That way, you can challenge yourself regardless of your skill level.
An HD video demonstrating the proper technique so that you can do them as safely as possible
A regression and progression for each exercise so that you can continue to fine-tune your strength and coordination.
3 Technical Cues for each exercise to ensure you are doing them correctly and maximizing the benefits each movement has to offer.
---
The goal of The WCT Home Workout Program is to maximize your workout and minimize time wasted.
That is why it uses only the highest-yield exercises, in a way that will get you the most efficient results possible.
I have combed through several home exercise programs and see that many of them focus on mediocre exercises and provide suboptimal workout regimens.
Very few programs focus on the stuff that really works while trying to minimize the time spent working out.
Some programs don't even teach you how to progressively overload the exercises as you become stronger.
The WCT Home Workout Program is a result of the compilation of exercise and training routines that I have tried and tested over the last 10+ years of my life.
Here's the kicker:
You can see results in as little as 12 weeks
I get it:
The bottom line is that we don't have a lot of free time, and that's why this program has been structured with an average of 30 minutes a day max…that's all.
Simply put, if you've got 30 minutes a day a 3-4x per week… this program is going to completely change the way you look and feel.
For the past 10+ years I have successfully helped countless trainees go from struggling to find time to workout to getting in fantastic shape and restoring health.
It takes a bit of effort and consistency…
However, if you are serious about getting fit and building total-body strength, then in the next 12 weeks I'll show you exactly how to make your goals achievable.
It won't be overwhelming… you're going to know exactly what to do… how long to do it for… and I'll be with you every step of the way.
Basically, you'll have us and the rest of the community to help guide you for the next 12 weeks.
AND:
If you take advantage of this opportunity…
You'll also receive these Bonuses!
BONUS #1: THE WCT NUTRITION GUIDE
In this guide, you will learn the basic principles of eating for muscle growth, strength gain, and fat loss.
Just like the rest of this program, all of the fluff is eliminated.
This guide goes over the key points you need to know and how to maximize them.
Specifically, you'll learn:
The 3 biggest things you need to focus on to build muscle and gain strength
When to focus on calories and when not to focus on calories
The ideal number of times you should eat per day to ensure you are getting adequate nutrients
The best sources of protein, carbohydrates, and fats you should be consuming 
How to measure portion sizes easily so that you always know how much to eat
The most common nutrient deficiencies you should be focusing on
Plus, you'll get answers to some of the most common dietary questions everyone's always wondering about.
Should you avoid dairy?
Should you avoid gluten?
Should you avoid soy?
Should you eat organic?
And more.
---
BONUS #2: ACCESS TO THE WCT PRIVATE FACEBOOK COMMUNITY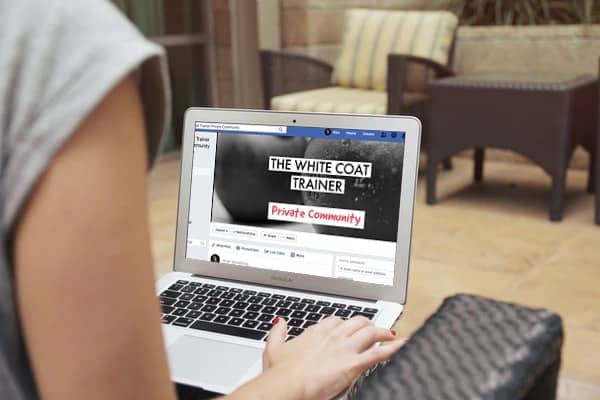 In this private support group, you will be able to ask us (and other members) any questions you may have about the program, exercise, fitness, and whatever else you might want to know.
You can get personal feedback from us on your specific workout program and even post videos for us to analyze your form.
This would normally cost $47 per month
Note: This group is FREE with the purchase of this program! It is included in the one-time price, and you will not be charged again.
---
Now,
The Alternative Is To Keep Feeling Stuck
I'm sure you can put into practice anything you learn about fitness from magazines and google…
…I did that too…
…however, I ended up wasting so much precious time.
So the way I see it, you have three options.
Option#1: You Can Create A Home Workout Program On Your Own
This is the strategy that most people take… and it is time-consuming.
You can try to put the pieces together from various different magazines, videos, and online articles. But this could take weeks of trial and error.
You will have to figure out which are the best exercises for each body part, and how to scale them up or down to your fitness level.
As I'm sure you've seen, fitness information you come across online is often conflicting, misleading, (and quite often) not designed with efficiency in mind.
The good news is…
I already did all of the hard work for you.
Option#2: You Can Go To Your Gym (If It's Even Open)
Most people will just buy and hold on to a gym membership so that they don't feel guilty.
It's one thing if you go consistently and follow a dedicated program, but 67% of gym memberships go unused.
That $50-150 a month will just continue to seep out of your bank account and do absolutely nothing for your fitness.
Why spend this money if you can just stay home and get 10x the results you would get if you followed a step-by-step program consistently?
Option#3: Follow A Step-By-Step BluePrint
You came to this page because you're serious about your fitness.
That is why I have created a step-by-step blueprint for building muscle, increasing your strength, and improving your health for busy people like you. And it's exactly what The WCT's Calisthenics For Busy Professionals is designed to do.
Each step is carefully planned so you can build momentum and see results after results.
The best part?
You don't have to spend more than 30 minutes a day on it.
(Because the truth is.. small consistent wins keep you more motivated than some long approach that may give you some results sometime down the line.)
So grab it today.
Take advantage and claim The WCT's Home Workout Program For Busy Professionals for yourself.
Simply click on the link below:
Start Today For Just 1 Payment!
---
Have A Question? Here Are Your Answers
Is The WCT Home Workout Program Right For Me?
Let me break it down for you:
Do you struggle to find time to work out and you need a maximally efficient workout program? 
Do you lack the motivation to exercise because your workouts are long, unsustainable, and you have nagging injuries? 
Do you start exercise programs but struggle to keep up with them and you don't work out on a consistent basis?
Do you want to build well rounded total body strength but you don't know if you're focusing on the right exercises? (or doing them properly?)
Do you want to workout at home but lack equipment?
Do you want to build muscle but don't know how to change your workout, or modify/ progress your exercises? 
If you said "yes" to any of these questions, Then The WCT Home Workout Program is PERFECT for you.
Who Is This Program Not For?
There are a lot of different fitness frenzies vying for your attention. The WCT Home Workout Program won't work for you if you are :
An elite, advanced-level athlete who has mastered calisthenics exercises and/or
a complainer who states that they don't have time for fitness, but have time to watch The Walking Dead, Game of Thrones, and The Bachelor.
If none of these describe you, then you stand to benefit from this incredibly simple, yet powerful training template!
How Long Does The Program Last?
Each Level (1-4) is designed to last at least 6 weeks. However, you will work at your own pace. Some of the exercise progressions will take you longer to accomplish. That's okay.
The goal is to keep getting better in as many exercises as possible.
What Do I Get Again?
Immediate login details to access Level 1 & Level 2. If you purchase the advanced program, it will also include Level 3 and Level 4 which are unlocked 6 weeks later.
12+ Weeks of efficiently programmed at-home workouts with minimal equipment
HD Videos of each exercise along with a detailed description of them so that you can learn the most efficient way to achieve total body fitness (while doing it safely).
The WCT Nutrition Guide – so that you can learn how to eat and what to eat for maximum health.
The Private Facebook community to get all your questions answered!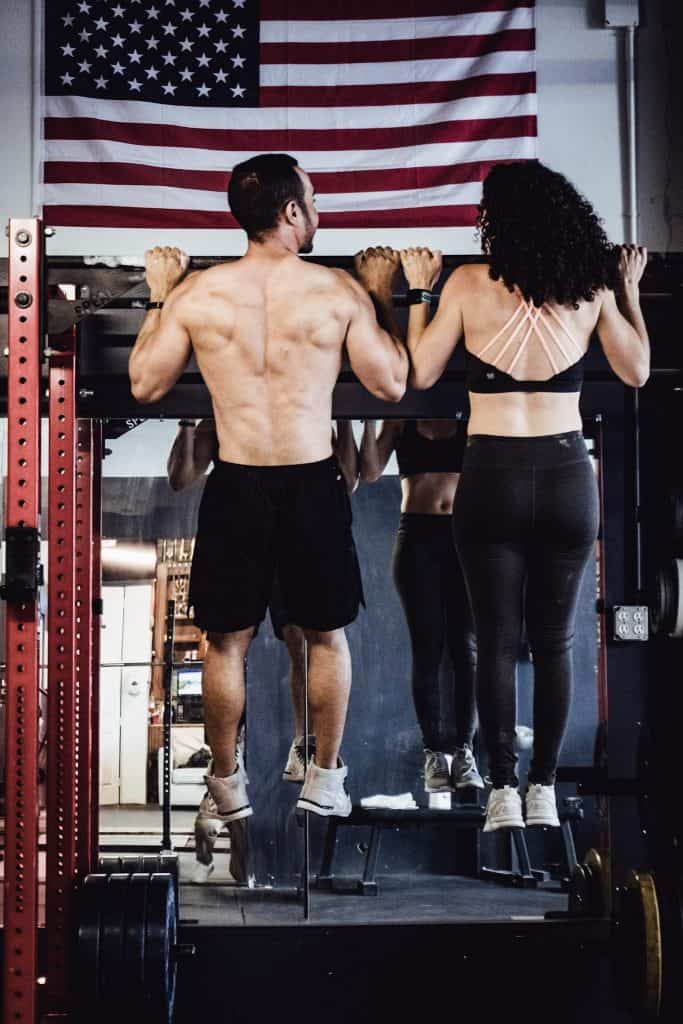 I'm A College/Medical Student. Will This Work For Me?
Absolutely. You're one of the main groups of people for who this program would work the best. I know that you don't have a lot of time to waste.
That's why this program can be done in just 30 minutes a day. You will focus on what matters most, and eliminate the stuff that doesn't.
I'm In My 50's. Will This Work For Me?
Yes, the program can work for you too. All of the principles of building muscle and gaining strength are the same whether you are 20 or 50.
Just listen to your body and pay close attention to any pre-existing injuries you may have. Ask us in the Facebook group for advice on how to modify your workouts if need be.
Do I Need To Buy Anything?
There are two things you will definitely need to get started.
A pull-up bar and a pair of rings.
A pull-up bar is a very small, one-time investment that can pay huge dividends moving forward.
It is a tiny commitment compared to the money you may be wasting on a gym membership that goes unused.
Rings are also a great versatile piece of equipment that will allow you to do a ton of exercises!
Do I Need To Buy Shakes, Or Any Other Hidden Supplements?
Absolutely not.
Can I Access This On My Phone Or Tablet?
Yes. Once you make the payment, you will receive login details to access the course.
You can see the video tutorials on your phone and download the workout spreadsheets on your device.
Do I Get Anything In The Mail?
No.
What If I'm New To Exercising/ Don't Know How To Exercise?
This program is perfect for you.
All exercises begin at Level 1, which is the most basic variation of all of the movements. That way, you start at a difficulty level that is appropriate for you.
In addition, every exercise has repetition goals that are provided to ensure that you progress at an appropriate rate.
Lastly, you will see HD videos of each exercise and we will boil down the 3 most important technical cues you must follow to boost the benefits you will receive from each exercise.
Is There A Refund Or Guarantee?
Yes. If you go through the program and you aren't happy with your results after 30 days, you can email us for a refund. All we ask to complete the refund is that you show us that you tried our program via photos/videos of yourself doing the workouts or participation in our private support group.
This is to ensure that you give the program your best and to protect our digital content. All refunds and guarantees are also subject to the terms of our refund policy linked at the bottom of this page.
Is My Credit Card Secure?
Definitely. Our payment processors go through Stripe and/or Paypal, both of which offer a secure socket layer, 128 bit encryption. So yes, your card is secure.
Get 2021 Off To The Best Start Of Your Fitness Career!
---