Learn How To Build Muscle & Gain Strength From The Comforts Of Your Own Home
Do Any Of These Sound Familiar?
Do you want to start exercising, but you have no motivation to go to the gym?
Is your gym closed and you don't know when it's going to open back up again?
Do you want to strength train but you lack the equipment to do it at home?
If so, you're in the right place.
Sometimes Going To A Gym Just Isn't Feasible…
Look, we both know that you are extremely busy crushing it in life.
Perhaps you work 60, 80, maybe 100 hours a week.
I also know that you have a ton of other obligations outside of work.
All of these things can really take a toll on your ability to exercise, build muscle, and gain strength.
But the good news is…
You CAN Build muscle And Get In Shape Right From Your Livingroom!
What you need is a step-by-step blueprint that can help you build your best body, while maximizing the time you spend exercising at home.
A workout that you can stick to.
A routine that is easy to follow, and does not require a gym
A routine that only requires a 20 minute investment
And That's Exactly What I'm Going To Share With You Today
Hi, I'm Alex Robles, MD and certified personal trainer.
My wife Brittany and I are both OBGYN resident physicians working 80+ hours a week.
We are both extremely passionate about fitness and spend a great deal of time learning and implementing many different workout strategies to determine what works and what doesn't.
Because of our busy schedules, we have had to learn how to workout at home using just our bodyweight.
So if you cannot go to a gym, that's ok.
Your Home Is Your Gym…
Sometimes, leaving your house to go to the gym is too much of a burden.
The more of a burden your workout is, the less likely you will be to stick with it.
But if you had everything you needed to do a comprehensive workout in your house, would you be more likely to stick with it?
Of course you would.
And the best part?
You already have (just about) everything you need to develop a comprehensive exercise program.
Your own body.
Your Body Is Your Weight…
Brittany and I have been using bodyweight exercises (along with gym workouts) to develop strong physiques that we maintain all year round.
(Not just for the summer, or the beach).
Whenever the gym is closed, or we are on vacation, we know that we can still get a complete workout in.
You see, the beauty of bodyweight training is that it can be done anytime, anywhere, including your own home.
Here We Are Doing Bodyweight Exercises At Home
By using bodyweight exercises in our training, we have been able to increase our relative upper body strength, decrease our body fat percentages and improve our overall fitness.
And We Have Fun At The Same Time
Fitness doesn't always have to be serious business.
By improving your bodyweight strength, you can also do foolish things like this …
If You Cant Do these Exercises… That's Okay!
This is only to show you what's possible when you know how to implement an effective bodyweight training system at home.
Because the truth is this:
Bodyweight workouts at home are just as effective as gym workouts for building muscle, burning fat, and improving your fitness.
You only need to understand these 3 things.
Key #1 Every Single Exercises Has Easier Versions To Help You Build Up To Stronger Levels
The beauty about bodyweight exercises is that you can modify each exercise to your skill level.
It does not matter if you are an absolute beginner, an intermediate, or an advanced athlete. There are numerous variations of each exercise that will provide you with a sufficient stimulus to improve your fitness.
There are so many different ways to modify an exercise to your experience level.
That's not all.
If you find the exercises too easy, there are a bunch of ways to make them more challenging as well.
Key #2: You Need Very Little Equipment To Get Strong And Build Muscle
Let's face it.
Gyms like to show off all of their bells and whistles to convince you to join.
This is to take your eye off the ball and distract you from what really matters. You can get just as good if not better results staying home and following a comprehensive home workout program.
All you need is a little bit of space, a dedicated plan, and a desire to improve your body composition!
If you don't like going to the gym, you don't have to. You have full access, 24/7/365 to your gym and to your weights.
Now you can finally cancel that unused gym membership you have been holding on to for years!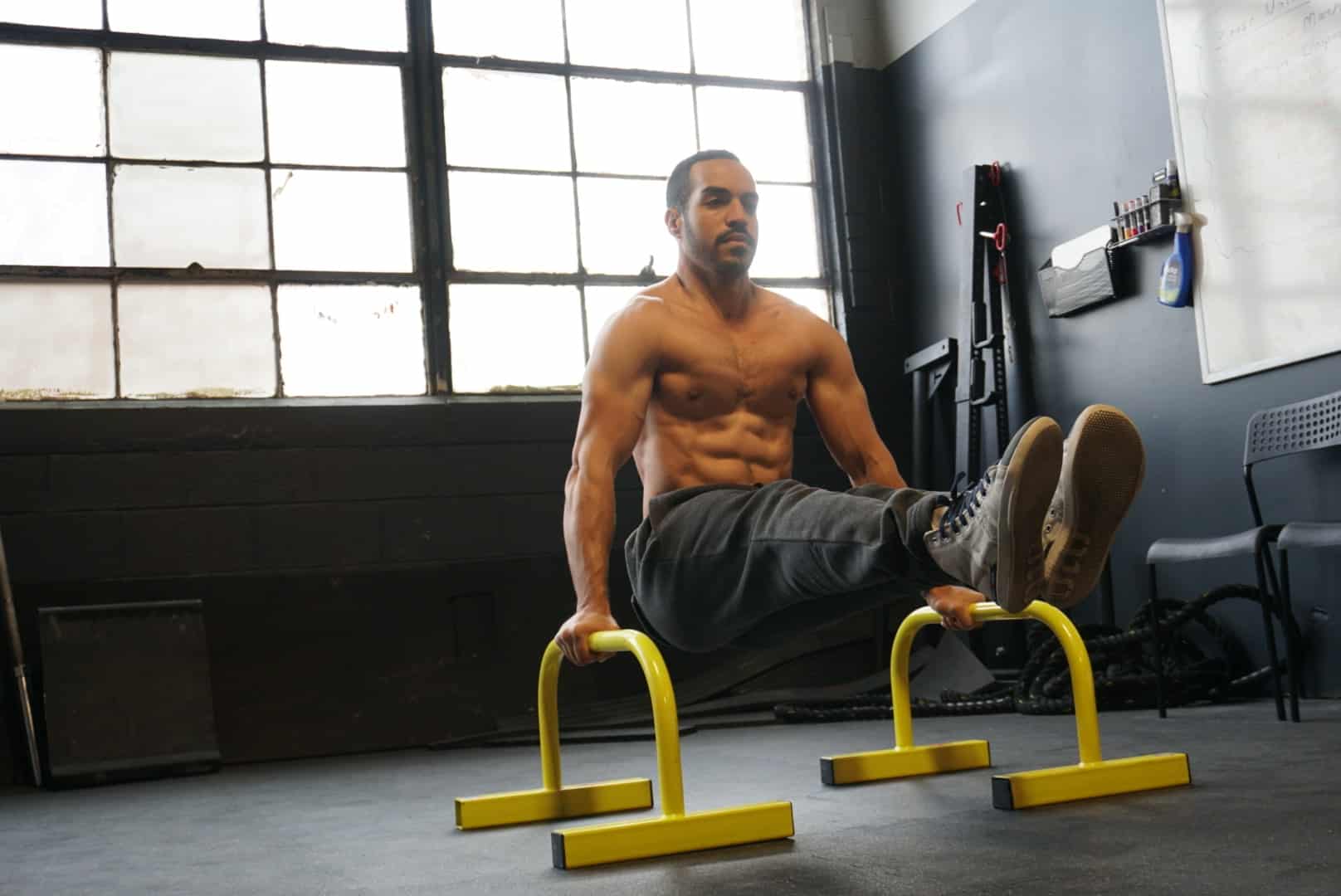 Key #3: You Really Only Need A 6 Different Kinds of Exercises
So many people believe that more is always better.
Believe it or not, you can train every single muscle in your body with only a handful of exercises.
And the best part?
This improves your efficiency.
You can get a complete bodyweight workout in just 20-30 minutes a day.
Plus, you don't have to spend time commuting to and from the gym, waiting for equipment, signing in, and putting your stuff away at lockers.
Any busy person knows that every minute of free time is precious.
---
So The Way I See It, You Have 3 Options:
Option#1: You Can Create A Home Workout Program On Your Own
This is the strategy that most people take… and it is time-consuming.
You can try to put the pieces together from various different magazines, videos, and online articles. But this could take weeks of trial and error.
You will have to figure out which are the best exercises for each body part, and how to scale them up or down to your fitness level.
As I'm sure you've seen, fitness information you come across online is often conflicting, misleading, (and quite often) flat out wrong.
The good news is…
I already did all of the hard work for you.
Option#2: You Can Continue Depending On Your Gym
Most people will just buy and hold on to a gym membership so that they don't feel guilty.
It's one thing if you go consistently and follow a dedicated program, but 67% of you won't.
That $50-150 a month will just continue to seep out of your bank account and do absolutely nothing for your fitness.
Why spend this money if you can just stay home and get 10x the results you would get if you followed a step-by-step program consistently?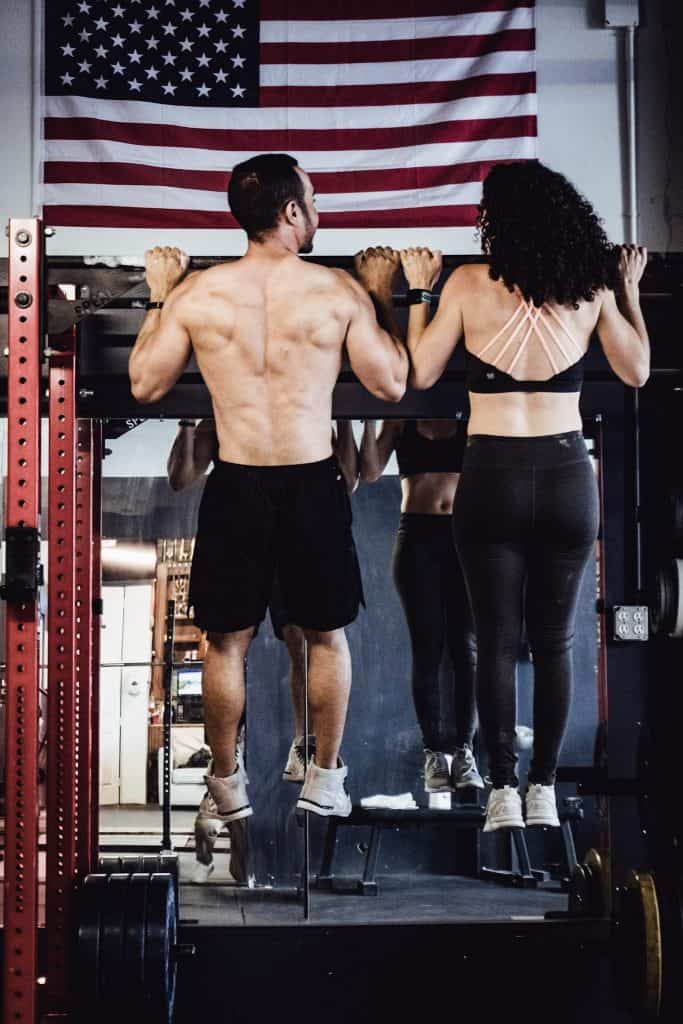 Option#3: Follow a Step-By-Step BluePrint
You came to this page because you're serious about your fitness.
That is why I'm going to show you how to take the advice you learned today, and turn it into a step-by-step blueprint for building muscle, increasing your strength and improving your fitness.
I've developed a home workout program for busy individuals that you can do using just your bodyweight and a couple of other handy tools.
The best part? You never have to leave your house and it can be done in as little as 20-30 minutes a day.
Sound interesting?
Introducing The WCT Home Workout Program For Busy People
A Simple Workout To Help You Build Muscle And Gain Strength From The Comfort Of Your Own Home
The WCT Home Workout Program is a comprehensive workout template that is designed to maximize your fitness while minimizing the obstacles that prevent you from exercising.
You'll learn the exact strategies that you can use to build muscle, lose unwanted fat, and take back control of your life, from the comfort of your own home.
What Makes This Program Different Than Others?
1) It Eliminates The Fluff
There is a lot of fluff on the internet.
I have combed through several home exercise programs and see that many of them focus on mediocre exercises and provide suboptimal workout regimens.
Some programs don't even teach you how to progressively overload the exercises as you become stronger.
The WCT Home Workout Program is a result of the compilation of exercise and training routines that I have tried and tested over the last 10+ years of my life – only with bodyweight exercises.
2) It Breaks Down Every Exercise Into Easy-To-Follow Progression
Some exercises might be way too hard for you.
Alternatively, some may be too easy. The WCT Home Workout Program lays out all of the progressions you can do to work your way up in strength.
In doing so, you will alos learn how to master the technique of every exercise.
3) It Focuses On Minimizing The Time Spent Working Out While Maximizing Results
The goal of The WCT Home Workout Program to maximize your workout and minimize time wasted.
That is why it uses only the highest yield exercises, in a way that will get you the most efficient results possible.
Very few programs focus on the stuff that really works while trying to minimize the time spent working out.
This program provides exercise recommendations for each of the 6 Key Functional movement patterns and teaches you how to progress with them as you get stronger.
The goal is to finish each training session in 20-25 minutes per day, making it easy and feasible to integrate into your busy schedule.
What's Included In The WCT Home Workout Program?
Instant Access To A 115 Page PDF
When you purchase this program, you will get instant access to a 115 page PDF that breaks down all of the best bodyweight exercises that you can do from home complete with descriptions, and numerous variations.
The WCT Home Workout Program provides you with
9 Exercise Categories to target every major muscle group in your body.
This includes exercises to develop your arms, your shoulders, your chest, your back, your glutes, your quadriceps, your hamstrings, and your core!
In addition, the program teaches you how to scale the exercises to make them easier or more challenging.
You'll get…
4 different levels for each exercise that ranges from easiest to hardest. That way, you can challenge yourself regardless of your skill level.
A regression and progression for each exercise so that you can continue to fine tune your strength and coordination.
3 Technical Cues for each exercise to ensure you are doing them correctly and maximizing the benefits each movement has to offer.
A READY MADE DONE-FOR-YOU EXCEL SPREADSHEET
When you purchase this program, you will get instant access to a link to download an Excel spreadsheet.
It is a step-by-step template demonstrating…
What exercises to do, so that you stop wasting time on exercises that won't give you a big return on your investment
How many sets you should do per exercise so that you do enough volume to build muscle and gain strength
How many reps you should do per set, so that you don't make the mistake of doing too many or too few repetitions which could be a waste of time
How long to rest in between sets, so that you don't wind up spending more time at the gym then you need to
A repetition standard that you must accomplish before moving on to the next progression, so that you can stop wasting time figuring out what you need to do next as you get stronger
Everything is laid out for you!
You'll also get these awesome Bonuses.
---
BONUS #1: THE WCT NUTRITION GUIDE
In this guide, you will learn the basic principles of eating for muscle growth, strength gain, and fat loss.
Just like the rest of this program, all of the fluff is eliminated.
This guide goes over the key points you need to know and how to maximize them.
Specifically you'll learn:
The 3 biggest things you need to focus on to build muscle and gain strength
When to focus on calories and when not to focus on calories
The ideal number of times you should eat per day to ensure you are getting adequate nutrients
The best sources of protein, carbohydrates, and fats you should be consuming
How to measure portion sizes easily so that you always know how much to eat
The most common nutrient deficiencies you should be focusing on
Plus, you'll get answers to some of the most common dietary questions everyone's always wondering about.
Should you avoid dairy?
Should you avoid gluten?
Should you avoid soy?
Should you eat organic?
And more.
---
BONUS #2: ACCESS TO THE WCT PRIVATE FACEBOOK COMMUNITY
In this private support group, you will be able to ask us (and other members) any questions you may have about the program, exercise, fitness and whatever else you might want to know.
You can get personal feedback from us on your specific workout program and even post videos for us to analyze your form.
This would normally costs $47 per month.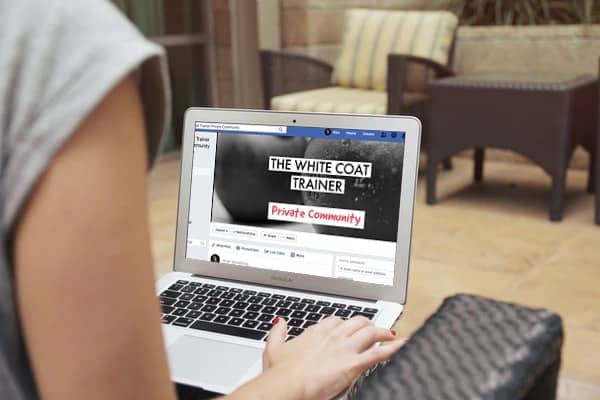 Note: This group is FREE with the purchase of this program! It is included in the one-time price, and you will not be charged again.
BONUS #3: LIFETIME UPDATES
You will also receive access to any updates we make to the program in the future.
At no extra charge.
Get Started Now!
---
$37
---
Try The Program For a Full 30-Days, 100% Risk-Free
Try our workout program for 30 days. If you don't love it, I insist on you getting your money back.
If this program isn't helping you to start exercising routine, to get stronger, and feel better, then email us.
All we ask to complete the refund is that you show us that you tried the program via photos/videos of your workouts or participation in our private support group. This is to ensure that you give the program your best and to protect our digital content. All refunds and guarantees are also subject to the terms of our refund policy linked at the bottom of this page.
What do you have to lose?

Got A Question? No Problem. Here Are Your Answers:
Is The WCT Home Workout Program Right For Me?
Let me break it down for you:
Do you work 60-100 hours a week, feel out of shape, and you don't have any interest in going to the gym? Then The WCT Home Workout Program is PERFECT for you.
Are you tired of dealing with expensive, overcrowded and disorganized gyms? Then The WCT Home Workout Program is PERFECT for you.
Do you want to work out but you don't want to leave the comfort of your own home? Then The WCT Home Workout Program is PERFECT for you.
Are you tired of letting your busy life ruin your health and fitness? Then The WCT Home Workout Program is PERFECT for you.
If you said "yes" to any of these questions, keep reading so you can learn exactly what you'll get from your investment in The WCT Home Workout Program.
Who Is This Program Not For?
There are a lot of different fitness frenzies vying for your attention. The WCT Home Workout Program won't work for you if:
Elite, advanced level athletes who have mastered calisthenics exercises and
Complainers who state that they don't have time for fitness, but have time to watch The Walking Dead, Game of Thrones and The Bachelor.
If none of these describe you, then you stand to benefit from this incredibly simple, yet powerful training template!
How Long Does The Program Last?
The main workout program is designed to last at least 12 weeks. However, you will work at your own pace. Some of the exercise progressions willy take you longer to accomplish. That's okay.
The goal is to keep getting better in as many exercises as possible.
I'm A College/Medical Student. Will This Work For Me?
Absolutely. You're one of the main groups of people who this program would work the best for. I know that you don't have a lot of time to waste.
That's why this program can be done in just 35 minutes a day. You will focus on what matters most, and eliminate the stuff that doesn't.
I'm In My 50's. Will This Work For Me?
Yes, the program can work for you too. All of the principles of building muscle and gaining strength are the same whether you are 20 or 50.
Just listen to your body and pay close attention to any pre-existing injuries you may have. Ask us in the Facebook group for advice on how to modify your workouts if need be.
Do I Need To Buy Anything?
We recommend that you get at least a pull-up bar.
A pull-up bar is a very small, one-time investment that can pay huge dividends moving forward.
It is a tiny commitment compared to the money you may be wasting on a gym membership that goes unused.
It is also a good idea to obtain a couple of resistance bands as they can help augment your workouts even further.
Do I Need To Buy Shakes, Or Any Other Hidden Supplements?
Absolutely not.
Can I Access This On My Phone Or Tablet?
Yes. The main product is a PDF and a spreadsheet. The spreadsheet was created on Microsoft Excel but any spreadsheet reader will suffice.
What If I'm New To Exercising/ Don't Know How To Exercise?
This program is perfect for you.
All exercises begin at Level 1, which is the most basic variation of all of the movements. That way, you start at a difficulty level that is appropriate for you.
In addition, every exercise has repetition goals that are provided to ensure that you progress at an appropriate rate.
Lastly, we boil down the 3 most important technical cues you must follow to boost the benefits you will receive from each exercise.
Is There A Refund Or Guarantee?
Yes. If you go through the program and didn't get any results after 30 days, you can email us for a refund. All we ask to complete the refund is that you show us that you tried our program via photos/videos of yourself doing the workouts or participation in our private support group.
This is to ensure that you give the program your best and to protect our digital content. All refunds and guarantees are also subject to the terms of our refund policy linked at the bottom of this page.
Is My Credit Card Secure?
Definitely. Our payment processors go through Stripe and/or Paypal, both of which offer a secure socket layer, 128 bit encryption. So yes, your card is secure.
---
Now It's Time To Decide
Look:
I know you may think that you can figure out how to exercise at home and improve your fitness on your own. And hey, maybe you can.
The problem is: If you aren't following a dedicated program that is meant to boost your fitness, then you are wasting a lot of time. Time that you could spend actually working out and improving your fitness by following a step-by-step template.
And if you are okay with keeping your unused gym membership, then, by all means, keep doing it.
But if you're serious about your health and fitness, it's time to make the investment.
You don't even have to leave your house to do it!
$37
---
**Hospital Employees and Students Get A Discount.
Email us with Your Hospital/School Email Address To Get Your Code!**
Let 2020 Be The Year Where You Reclaim Your Body!
---