The bench press is already the most popular exercise performed across the country. Unfortunately, many perform this movement incorrectly which can often lead to shoulder injuries.
Fortunately, there is a right way to do this exercise.  If done correctly, the bench press is an excellent way to train shoulder stability. It strengthens the chest, shoulder, and tricep muscles.
Disclaimer:
Although we are doctors and personal trainers, we are not your doctors. The content on this site is for informational purposes only and should not substitute the advice from your healthcare professional. All kinds of exercise and dietary activities are potentially dangerous, and those who do not seek counsel from the appropriate health care authority assume the liability of any damage or injury which may occur. Please read our full Disclaimer for more information. Also, this post may contain affiliate links: meaning we may receive a commission if you use them.
Okay, let's get started.
---
---
BENCH PRESS FORM VIDEO
BENEFITS OF THE BENCH PRESS
Teaches how to maintain a stable shoulder position for everyday movements
Allows for the maximum number of upper body muscles to be trained simultaneously
Encourages strength development of the chest, shoulders, and arms which improves lean muscle mass and fat burning
MUSCLES TRAINED DURING THE BENCH PRESS
Anterior Deltoids
Triceps
Chest
Forearms
Glutes
PERFORMING THE BENCH PRESS
Approach a bench press rack that has a barbell set at a comfortable rack height
Retract and squeeze your scapulae together when laying on the bench. Maintain this retracted position throughout the entire lift. This is where most people perform the movement incorrectly.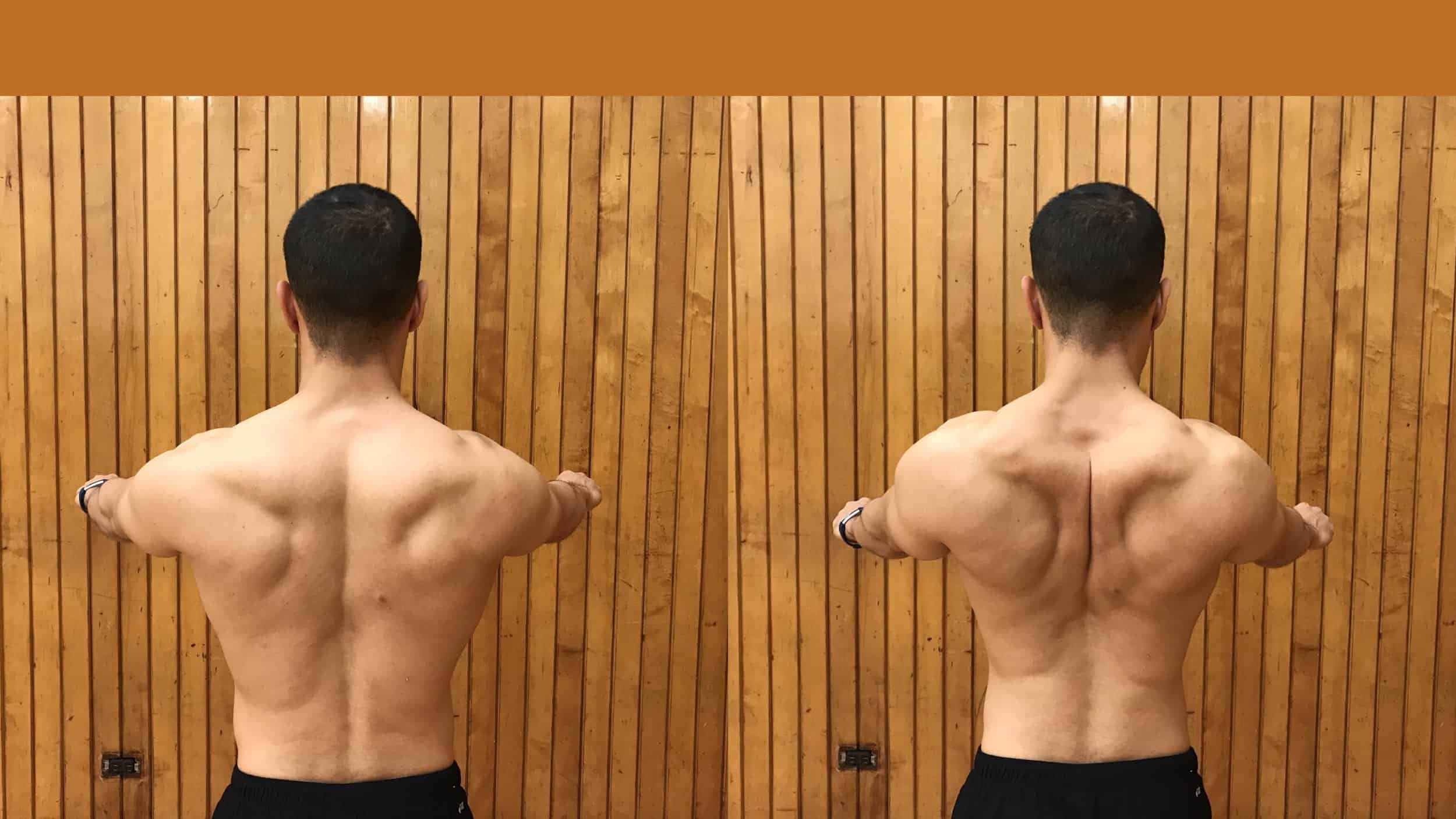 Set your grip at a distance that is wider than shoulder width. Keep your pinky fingers within the rings marked on the barbell
Always wrap your thumbs completely around the bar
Place your feet flat on the floor, directly under your knees, and point your feet straight or angled out up to 45 degrees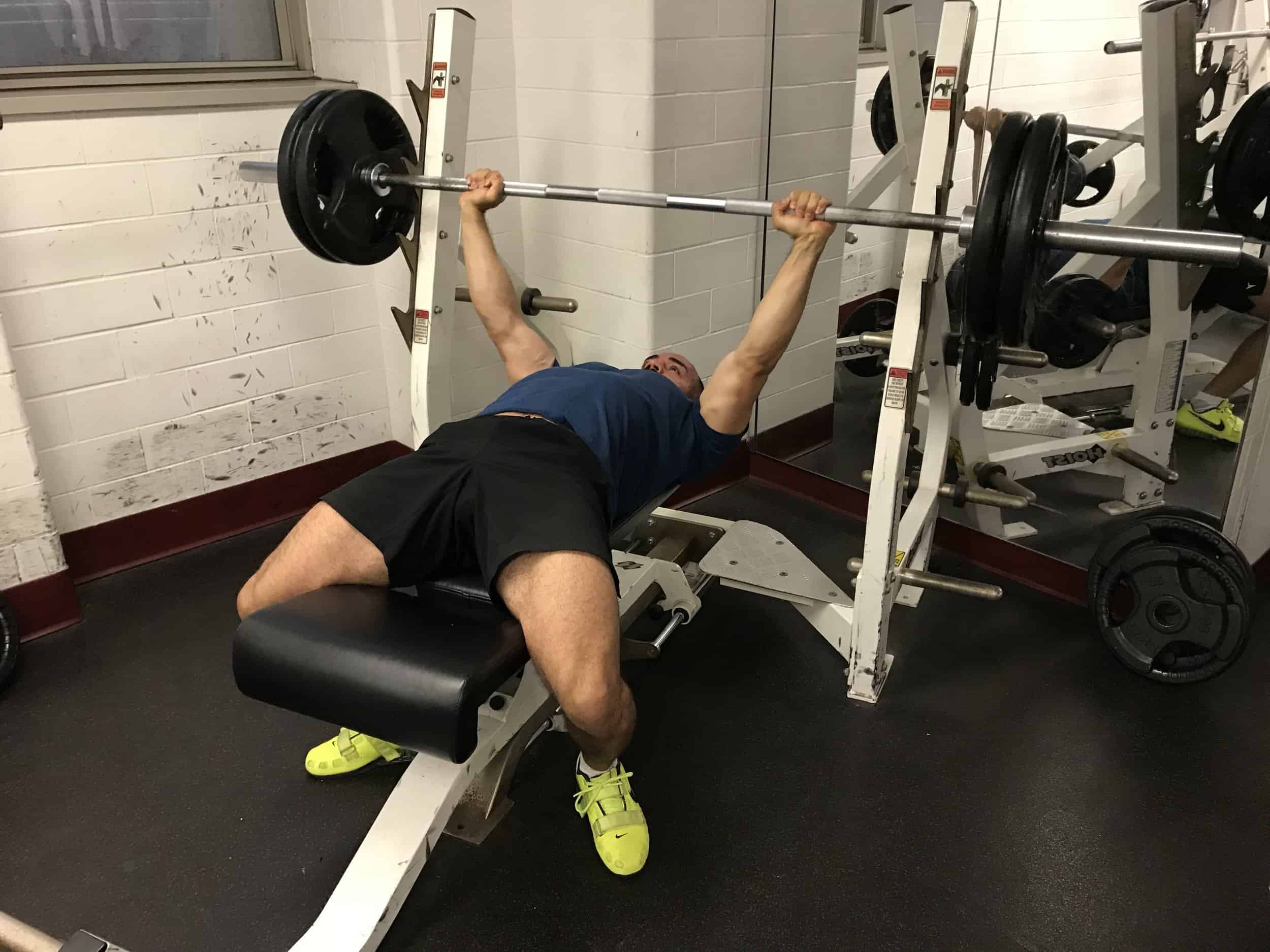 Un-rack the bar and bring the bar out over your chest around the nipple line. Ensure that your scapulae are still retracted
Begin lowering the bar by TUCKING your elbows at a 45-degree angle. DO NOT flare them out.
Touch the bar to your chest just slightly below the nipple and pause for a fraction of a second
Reverse the movement by simultaneously contracting your glutes (without elevating your butt off the bench) driving your feet into the ground, and pressing the weight up and slightly back towards your face
COMMON BENCH MISTAKES
BENCHING WITH A FLAT BACK
This is simply a technical issue
Begin by retracting your scapula while setting up and maintain this position
Not performing this crucial step puts your shoulders in an unstable position
FLARING THE ELBOWS ON THE DESCENT
This is also a technical issue
Tuck your elbows to about a 45-degree angle while descending
Flaring your elbows places a lot of stress on your pectoralis tendon and shoulder capsule
LIFTING YOUR BUTT OFF THE BENCH
This is also a technical issue
Try changing your foot position and concentrate on keeping your legs in a stable unmovable position
Lifting your butt off the bench will create an excessive arch and subsequent strain in your lumbar spine
NOT PERFORMING A FULL RANGE OF MOTION
People often perform half-reps because they mistakenly believe that a complete range of motion is bad for the shoulders
If you maintain your scapulae retracted, your shoulder is in a stable un-compromised position
---
BENCH PRESS VARIATIONS
---
---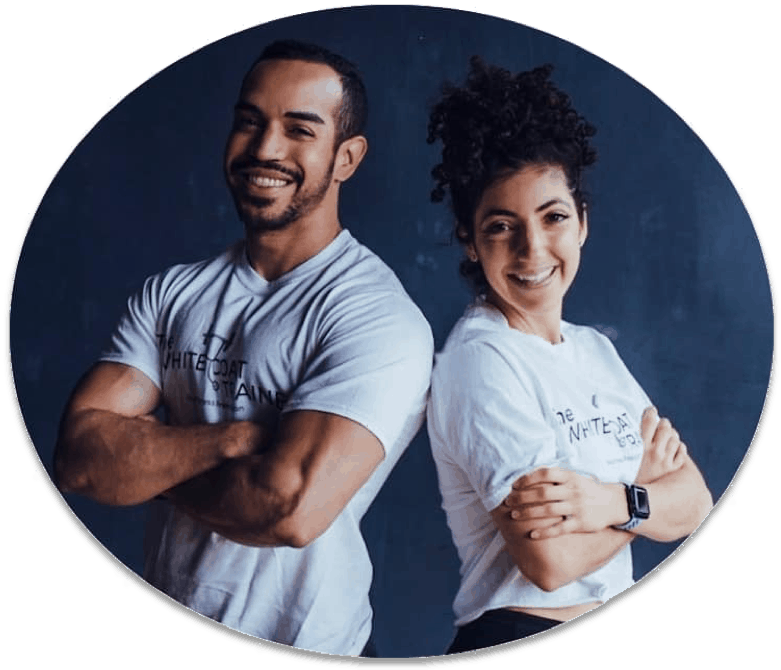 Alex Robles, MD, CPT / Brittany Robles, MD, MPH, CPT
Alex & Brittany Robles are physicians, NASM Certified Personal Trainers, and founders of The White Coat Trainer: a resource dedicated to improving the health and fitness of busy professionals using time-efficient strategies. Their advice has been featured in My Fitness Pal, Prevention, Livestrong, Reader's Digest, Bustle, The Active Times, and more. Learn more about them here.
---