The White Coat Trainer's Best Compound Exercises For Your Entire Body E-Book!
(With Video Tutorials)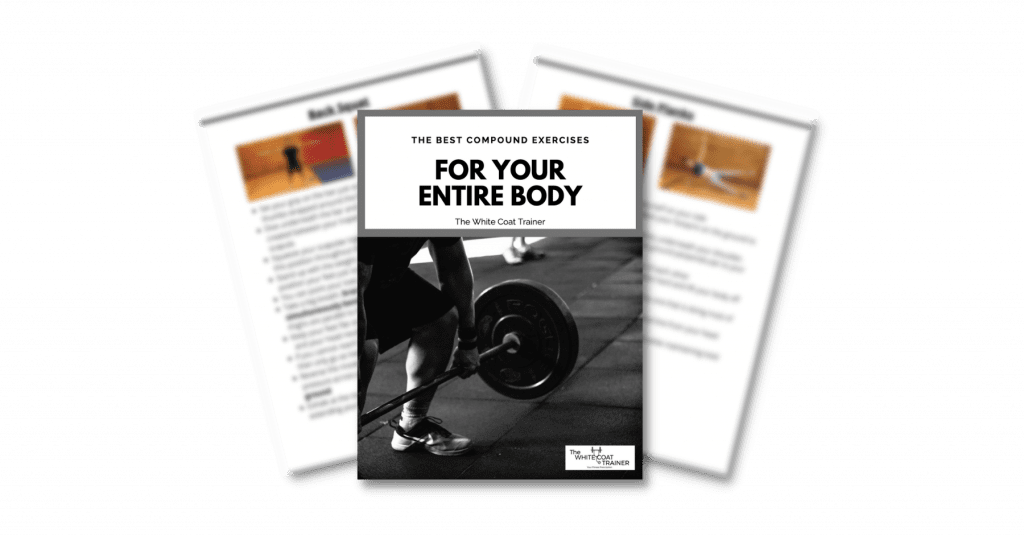 Do you want to get in shape, but don't know what exercises to do and you don't have a lot of time to work out?
Some Exercises Will Help You Build Muscle & Gain Strength in the shortest amount of time…
But it's not easy to find them or do them right!
That is why we've put together this list of all the exercises we know will help you build muscle and gain strength quickly. That way you don't have to waste your time on fluff or guesswork.
Unlike what fitness magazines have you believe, you don't need dozens of exercises or complicated workout plans.
What you need is a simple plan that uses only the best exercises to train your muscle groups efficiently.
---
My name is Dr. Alex Robles, and that's my wife, Dr. Brittany Robles.
We are physicians and NASM-certified personal trainers. Since we started our careers as physicians, we have worked 80+ hours a week, 24-hour shifts, and month-long night shifts.
Just like you, we are busy and can't afford to spend hours at a gym.
We had to learn the best exercises to maximize our time at the gym.
By focusing on these exercises, we learned that…
80% of Muscle & Strength Gains are obtained from 20% of the exercises you do
Stop wasting time on fluff exercises like sit-ups and tricep extensions.
Instead, you need to focus on the exercises that are going to give you the biggest return on your investment.
You downloaded our template because you're serious about your fitness.
I also know that you're busy and that you want the best results possible in the least amount of time.
That is why…
This e-book eliminates the fluff
There is an overwhelming amount of fitness information on the Internet. There is an even larger amount of exercises you could choose from.
The vast majority of them are 'fluff' that is low yield, and simply a waste of time.
As a busy professional, it is important to utilize only the highest yield exercises, in a manner that will get you the most efficient results possible.
---
"I was doing research on compound exercises and thats when I came across you guys' program. I am BEYOND happy I found WCT. Its like a roadmap to greatness. Believe it or not I would never really be sore or feel challenged after those fad workouts the influencers promote. When I started focusing solely on the exercises found in WCT Compound exercises PDF I almost immediately felt a difference in my body, how I feel after a workout and I feel like my exercises are purposeful now. I actually am getting better with my form and know what I need to do to have a successful workout"
---
What's Included in The E-Book?
The most efficient exercises for all the major muscle groups in your body so that you don't have to worry about what to do in the gym anymore
Plenty of variations and modifications of each movement pattern so that you can find an exercise that feels good for you
A step-by-step description of how to do each exercise properly so that you don't cause unnecessary injuries
Key mistakes you need to avoid to ensure that you get the most out of each exercise to build muscle and strength as quickly as possible
A link to a video tutorial on how to do each movement correctly
If You Don't Love It, You Can Get A Full Refund… And Keep The Book (With All Future Updates)
So If You're Ready To Get Started Today, Click Below!
If you follow these exercises along with the workout template in your inbox, you should begin to see results in weeks instead of months.
It's Time To Take Your Fitness To A Whole New Level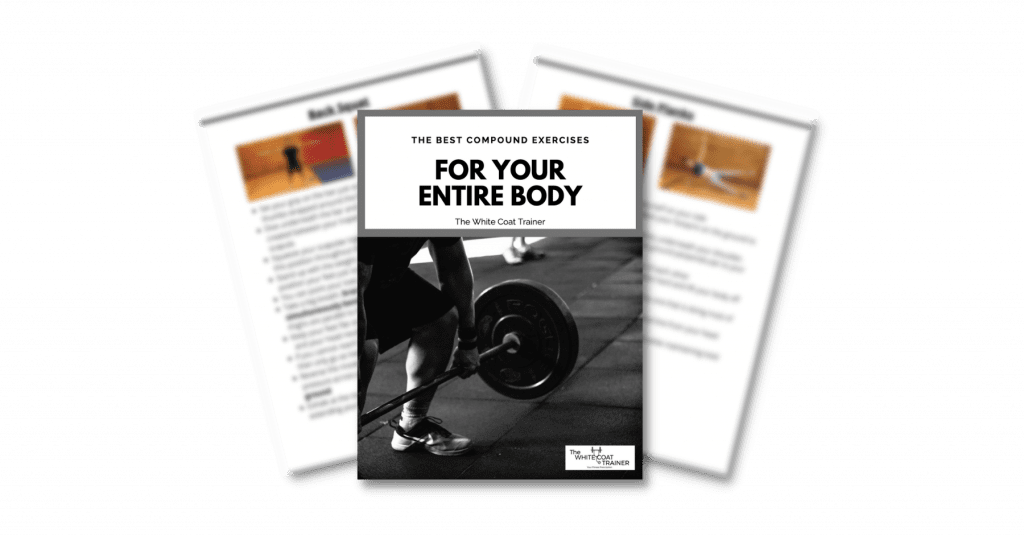 ---