INTRODUCTION
The bulk of our abdominal muscle training should come in the form of core stabilization exercises. The plank is one of the most well-known core stabilizers due to its simplicity and effectiveness.
Many variations exist, but the Plank Row is one of our favorites. It significantly increases the difficulty of the exercise, while incorporating upper body rotation and balance.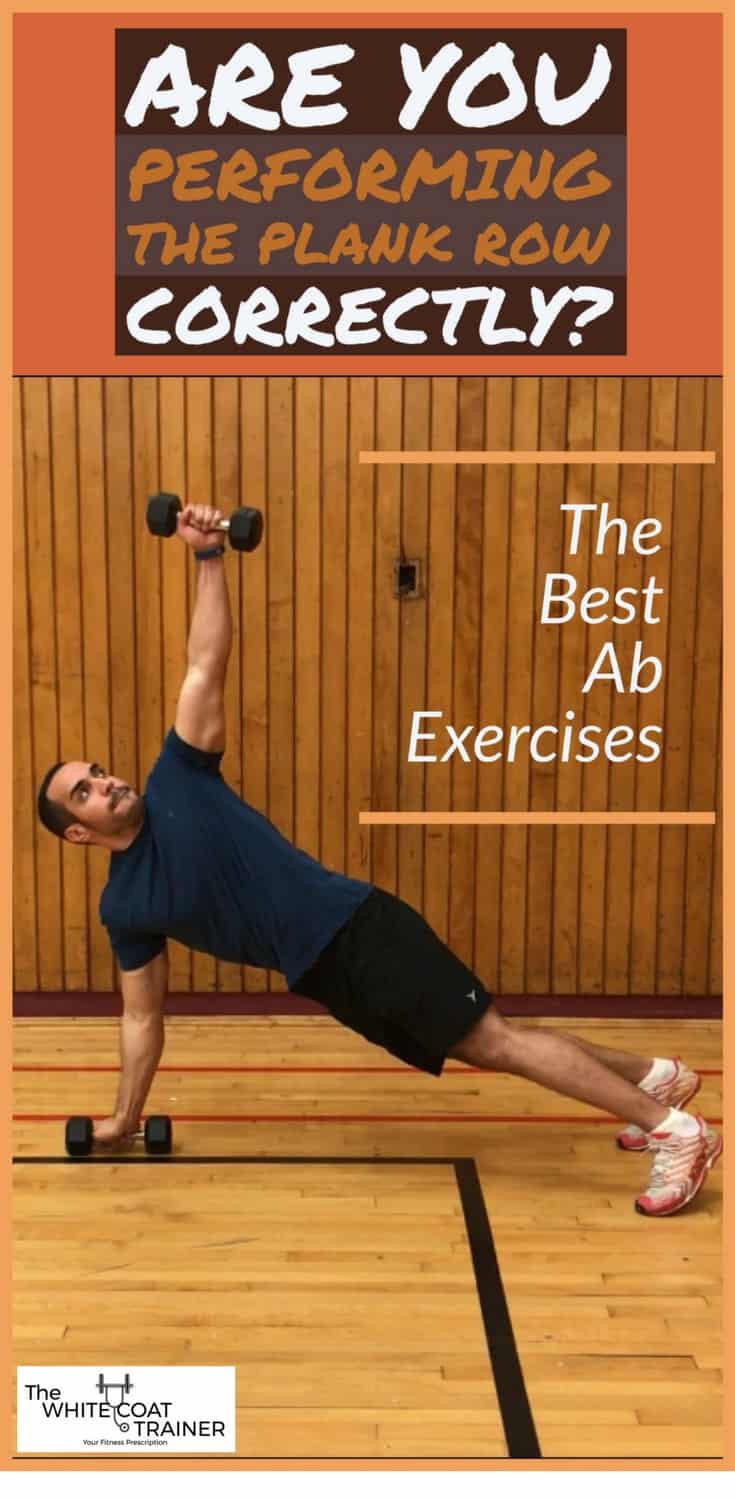 Disclaimer:
Although we are doctors and personal trainers, we are not your doctors. The content on this site is for informational purposes only and should not substitute the advice from your healthcare professional. All kinds of exercise and dietary activities are potentially dangerous, and those who do not seek counsel from the appropriate health care authority assume the liability of any damage or injury which may occur. Please read our full Disclaimer for more information. Also, this post may contain affiliate links: meaning we may receive a commission if you use them.
Okay, let's get started.
---
---
PLANK ROW FORM VIDEO
BENEFITS OF THE PLANK ROW
Effectively teaches core stabilization by strengthening the abdominal muscles' ability to resist spinal extension.
Activates the Oblique muscles more than a regular Plank by forcing you to balance yourself while rotating
I

ncorporates upper body rotation and improves total body balance.
MUSCLES WORKED DURING THE PLANK ROW
Rectus Abdominus
Transverse Abdominus
Obliques
Glutes
Upper Back
Shoulders  
PERFORMING THE PLANK ROW
Select two light dumbbells and place them on the floor in a vertical orientation, roughly shoulder width apart
Squat down and grip the dumbbells without picking them up
Assume a Push-Up position, with your elbows locked out, while still maintaining your grip on the weights
Set your feet at a stance wider than shoulder width for balance
Keep your core muscles, as well as your glute muscles engaged
Ensure that your spine is in a flat neutral position
Begin the exercise by lifting either dumbbell up to your chest
Keep your elbow tucked and close to your body
From this point, rotate your upper body without changing your spinal alignment so that you can bring the dumbbell all the way up in your outstretched arm
From this position, we should be able to draw an imaginary straight line from the dumbbell, all the way down to your hand that is still in contact with the floor
Slowly reverse the movement by bringing the dumbbell back down to your chest, and then slowly back down to the starting position
Repeat the same movement on the other side  
COMMON PLANK ROW MISTAKES
LETTING YOUR SPINE SAG
Keep your core and glute muscles engaged throughout the entire lift. Concentrate on rotating at the thoracic spine while keeping every other vertebrae perfectly aligned.
EXCESSIVE MOTION FROM THE UPPER BODY
Control the weight throughout the entire movement.  This exercise is challenging, ensure that you start very light to obtain the most benefit from the exercise.
HOW CAN I INTEGRATE THE PLANK ROW INTO MY TRAINING?
Check out The WCT Best Workout Template For Busy Professionals to find a simple way to add the plank row and other great exercises into your routine.
PLANK ROW ALTERNATIVES
---
---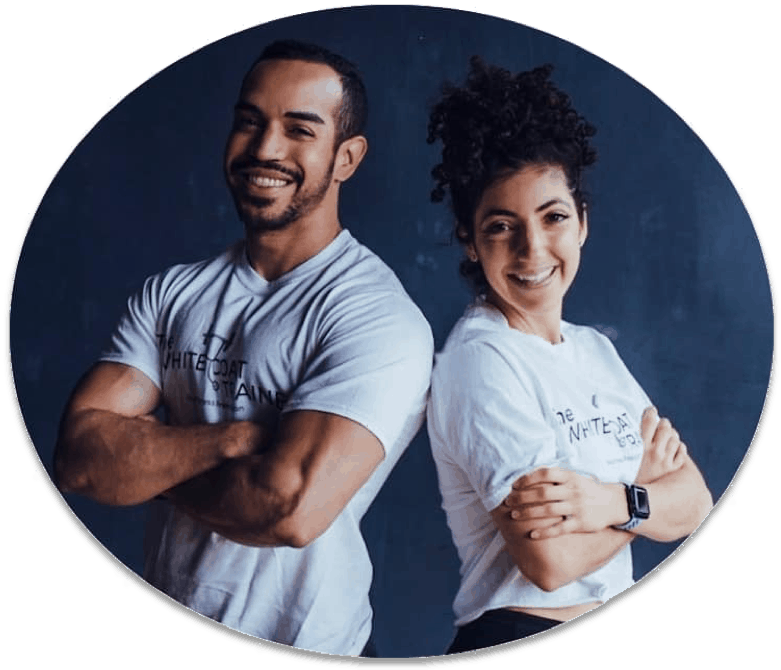 Alex Robles, MD, CPT / Brittany Robles, MD, MPH, CPT
Alex & Brittany Robles are physicians, NASM Certified Personal Trainers, and founders of The White Coat Trainer: a resource dedicated to improving the health and fitness of busy professionals using time-efficient strategies. Their advice has been featured in My Fitness Pal, Prevention, Livestrong, Reader's Digest, Bustle, The Active Times, and more. Learn more about them here.
---