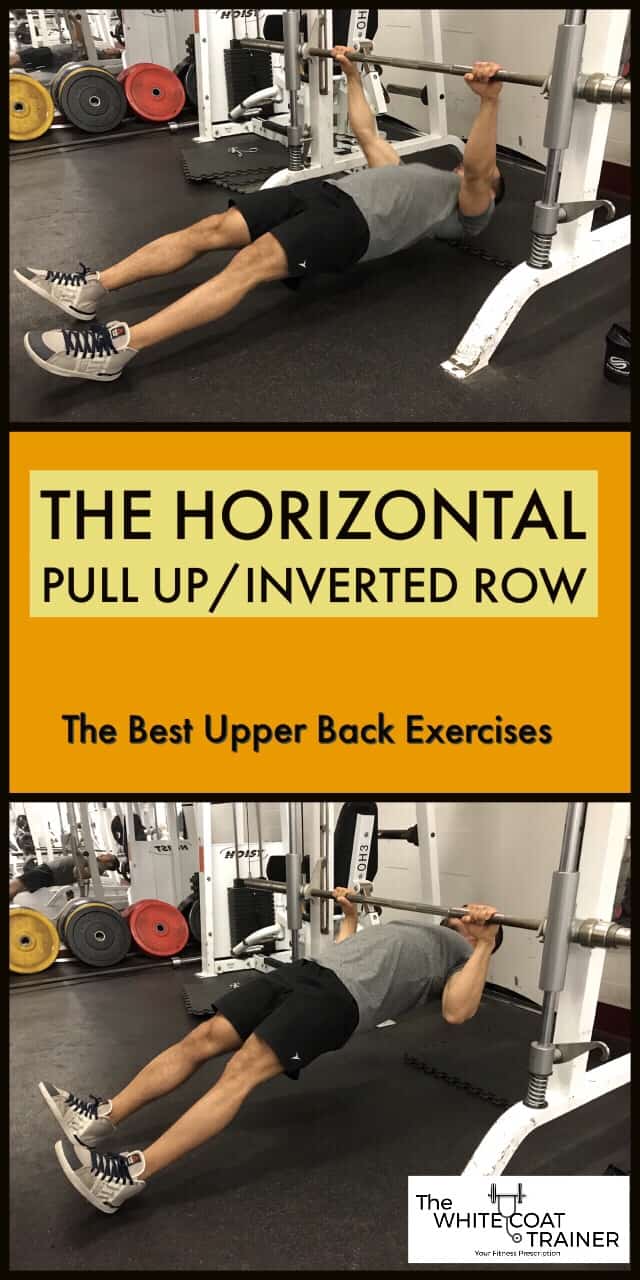 INTRODUCTION: INVERTED ROW VS PULLUPS
Many training programs place a strong emphasis on the pressing muscles that are located anteriorly and often neglect the posterior muscles in your back. Most people have muscular imbalances that exist between the front and the back. When in doubt, always perform more pulling exercises.
The horizontal pull-up/inverted row is a great exercise that you can perform with minimal equipment. It trains all of the muscles in the upper back in a horizontal plane. Horizontal pulling emphasizes the rhomboids and posterior deltoids more.
Pull-ups train your pulling muscles in a vertical plane, which emphasizes the latissimus muscles more.
It is important to include both vertical and horizontal pulling in your exercise regimen.
HORIZONTAL PULLUP/INVERTED ROW FORM VIDEO
BENEFITS OF THE HORIZONTAL PULLUP/ INVERTED ROW
Strengthens the entire upper back, as well as the lattisimus dorsi, the biceps, and the forearms

Can be easily scaled to provide a challenge to athletes of different levels

It is difficult to cheat on this exercise, helping to ensure that you maintain good technique
MUSCLES WORKED DURING THE HORIZONTAL PULLUP
Rhomboids and Upper Back

Mid Trapezius

Lats

Biceps

Forearm/Grip Muscles

Core
PERFORMING THE HORIZONTAL PULLUP wITH PROPER TECHNIQUE
Set a fixed barbell to a height that is roughly equivalent to your waist

The higher you place the bar, the easier the movement gets as you can be more vertical (which removes the weight of your lower body from the lift)

Position yourself under the bar so that the bar is directly over the middle of your chest

Extend your legs out completely and place your heels firmly into the ground

Grab the bar with your grip outside of shoulder width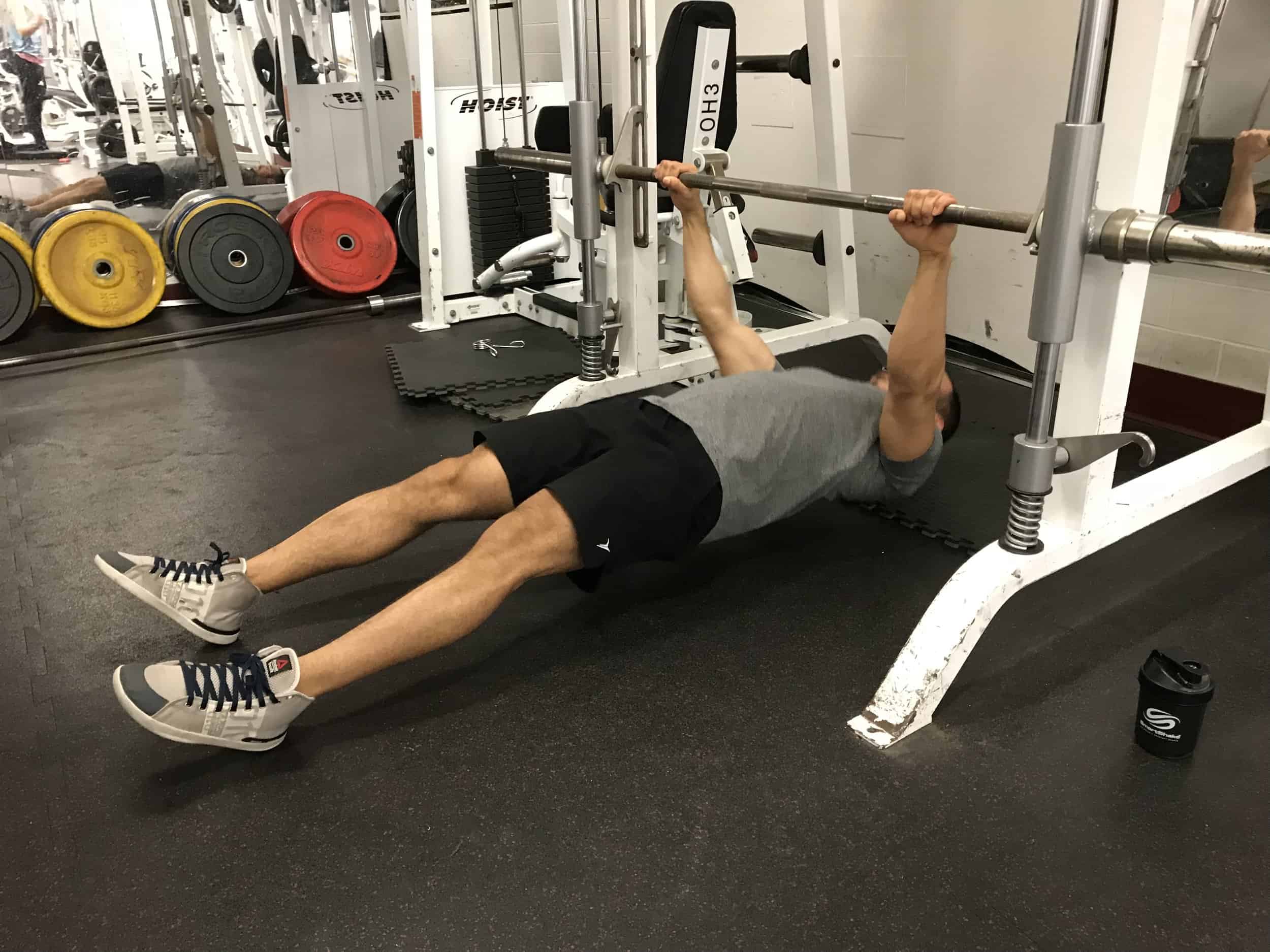 From this position, squeeze your glutes and engage your core muscles

Lift yourself off the floor so that you are being completely supported by your arms

Begin pulling yourself up by tucking your elbows and raising your chest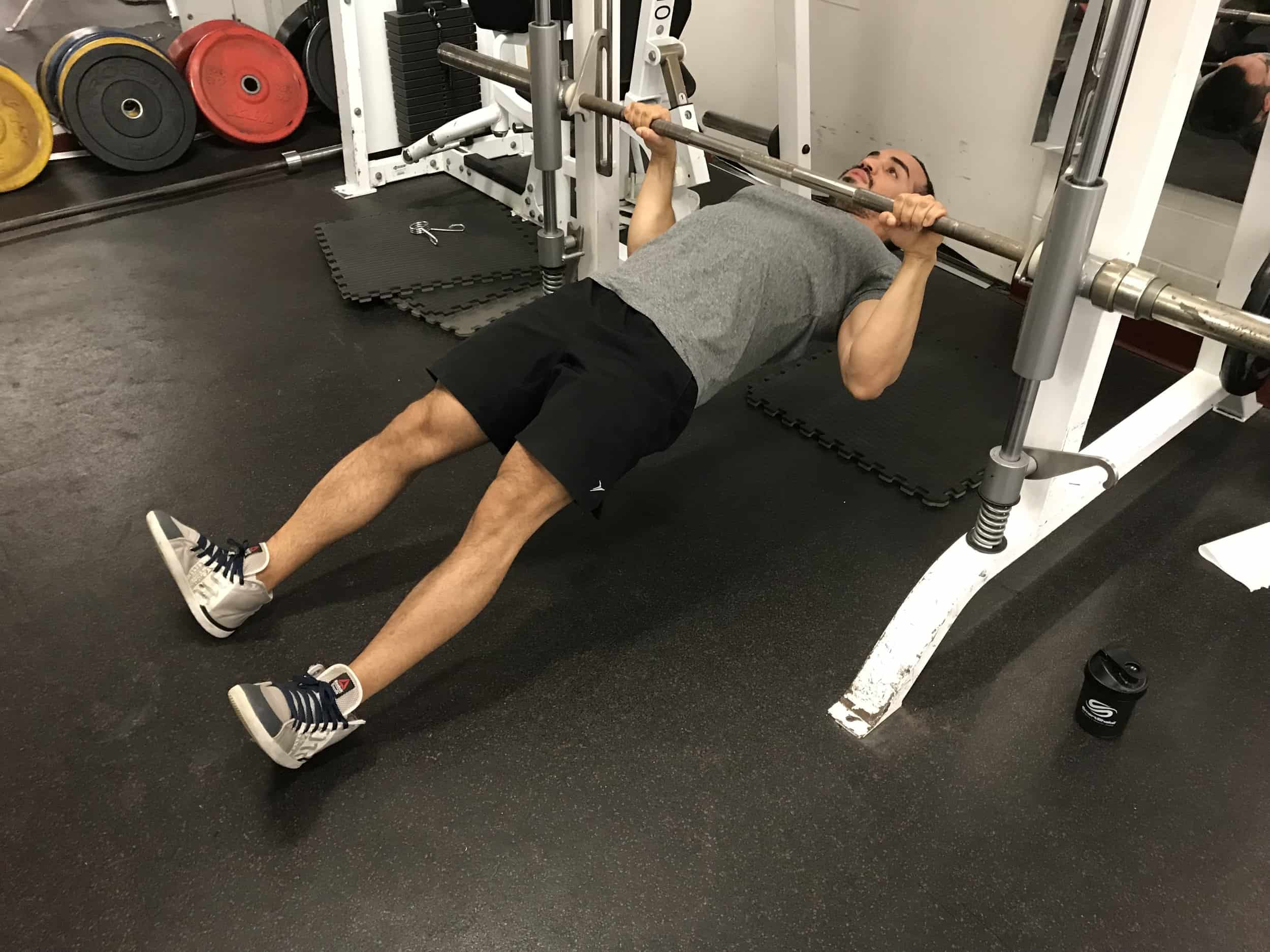 As you move closer to the bar, begin retracting your scapula back

You will reach the end range once the bar touches your chest at around your mid-sternum

Slowly lower yourself down in a controlled manner

Do not let your scapula protract completely on the way down
If you cannot move the barbell up, you can make the exercise easier by bending your knees and placing your feet completely flat on the floor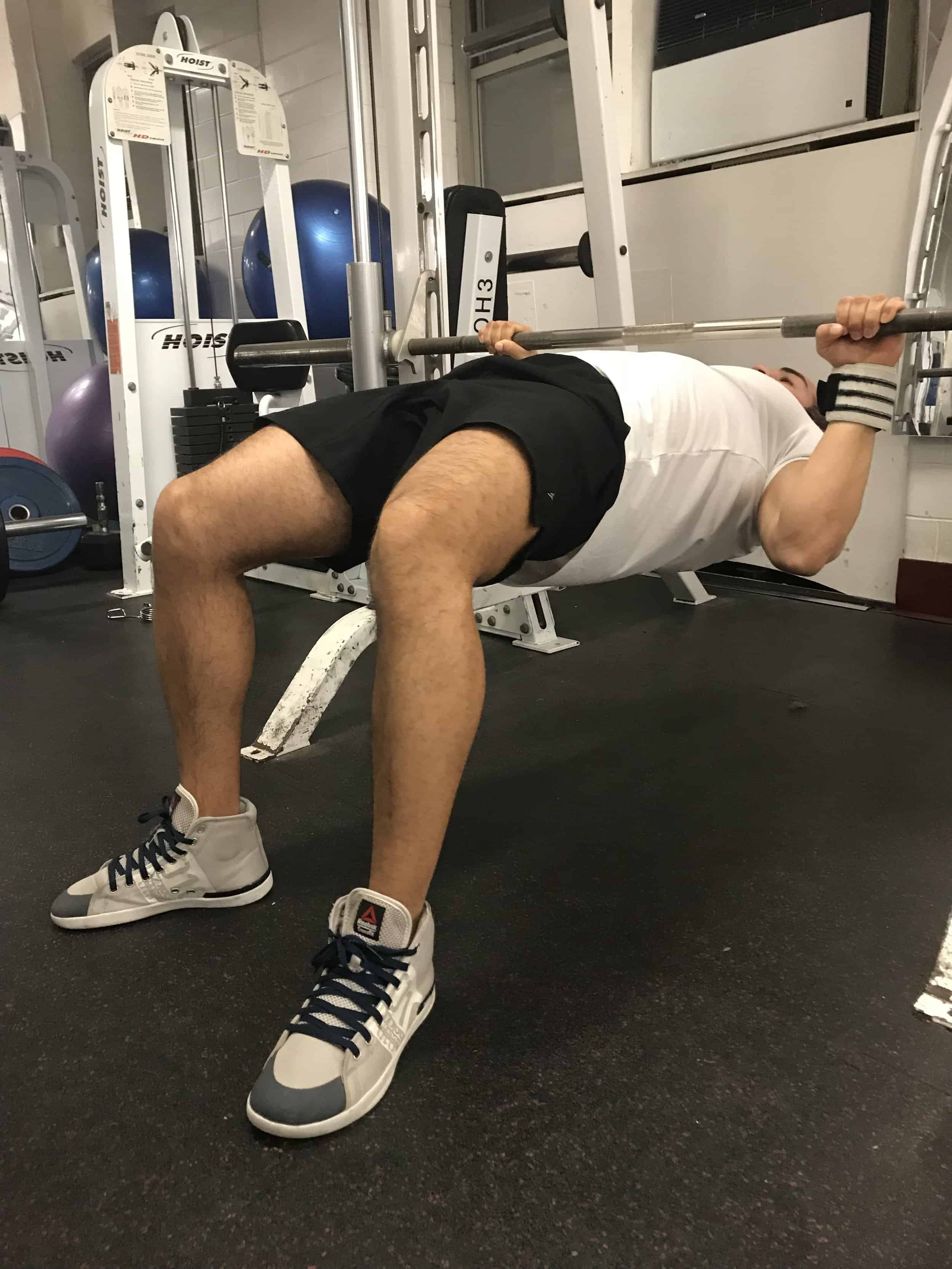 COMMON MISTAKES
It is difficult to perform this movement incorrectly. Keep your glutes and abs engaged the entire time and control the movement.
HOW CAN I INTEGRATE THE HORIZONTAL PULL UP INTO MY TRAINING?
Check out The WCT Best Workout Template For Busy Professionals to find a simple way to add the horizontal pull up and other great exercises into your routine.
HORIZONTAL PULL UP/INVERTED ROW ALTERNATIVES